Save time and effort with
Solar Insure
Solar Insure integrates seamlessly with approved monitoring and inverter systems, allowing you to monitor your fleet's health from a single platform without the need to log into multiple systems.

Share Data Access for Enphase and SolarEdge Monitoring
Follow these simple steps to add your monitoring credentials to the Solar Insure Platform.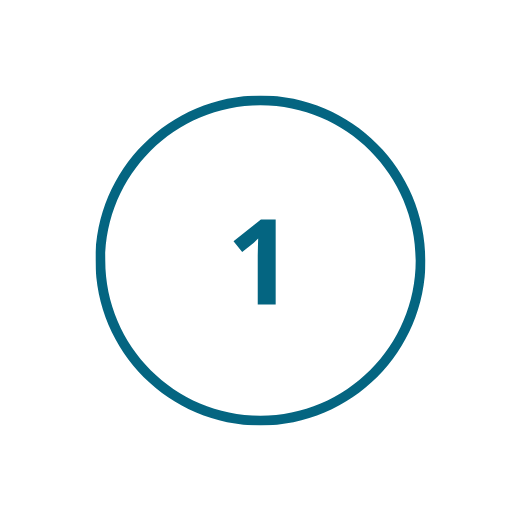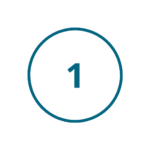 Log onto the Solar Insure Platform
User your username and password to login at https://demo.solarinsure.com/.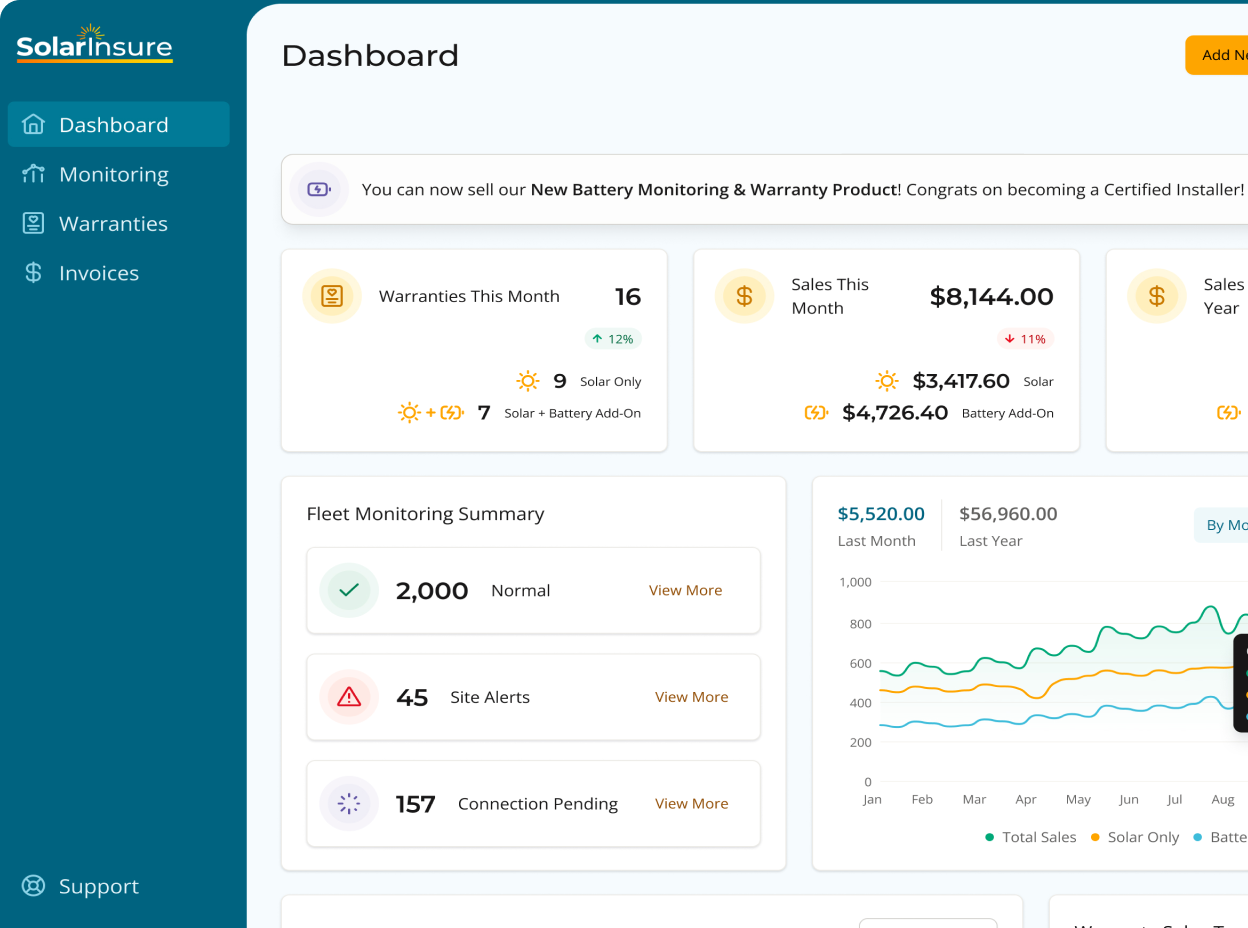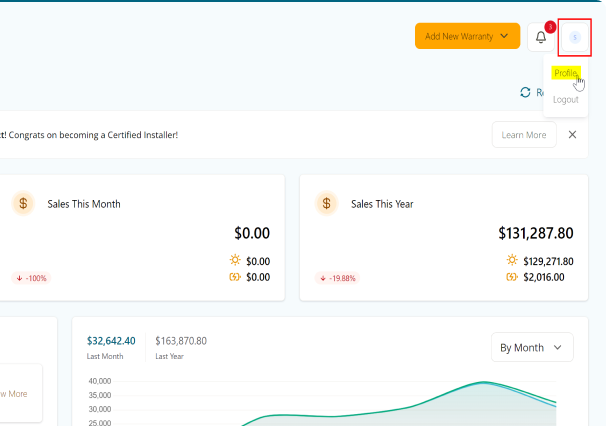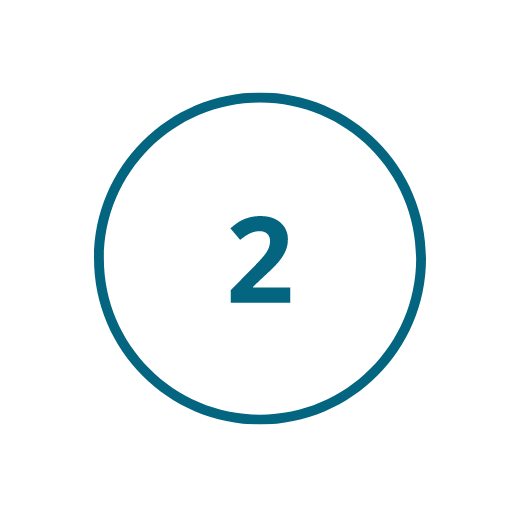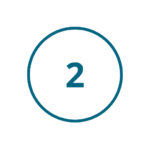 Navigate to your Profile
Click on the user avatar in the top right of the screen. From the dropdown menu, select "Profile".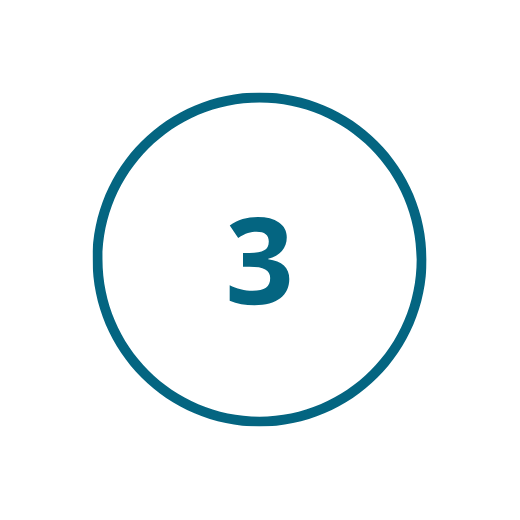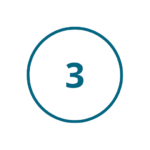 Navigate to the "Integrations" Tab
From here users can enter their Enphase and SolarEdge Credentials.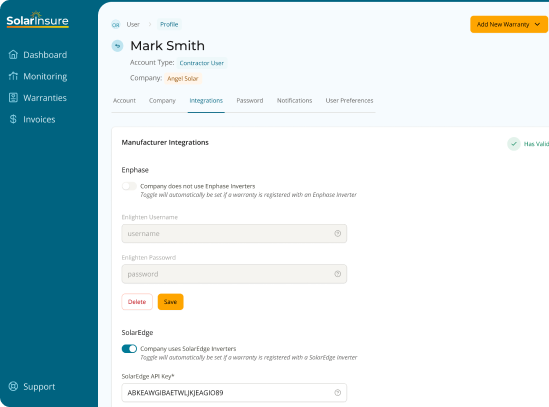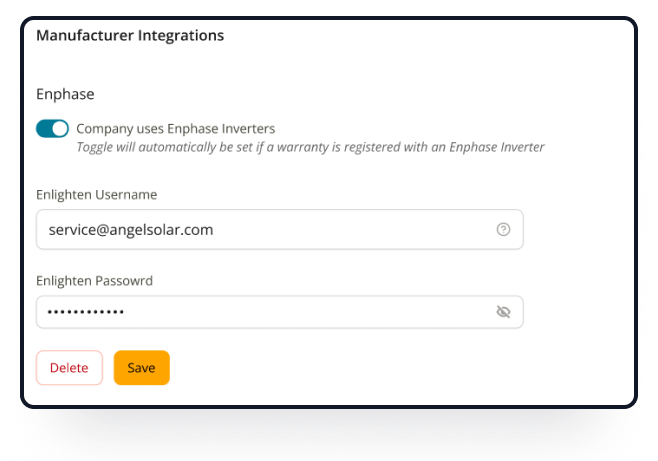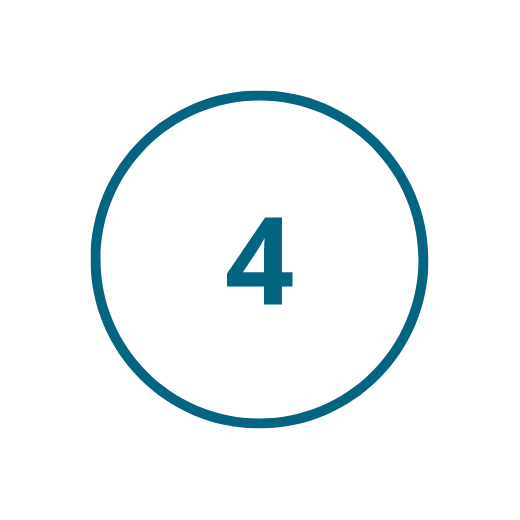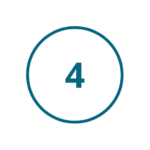 Enter your Enphase Credentials
Why do I need to enter my email and password to integrate my Enphase systems with Solar Insure?
Without credentials, each installer would be required to maintain their own Enphase developer subscription and Solar Insure would be required to contact each homeowner we monitor directly before we gain access to their system. Don't worry, Solar Insure is contractually obligated to not contact homeowners on behalf of our installers. Your data will never be used outside of the Solar Insure platform.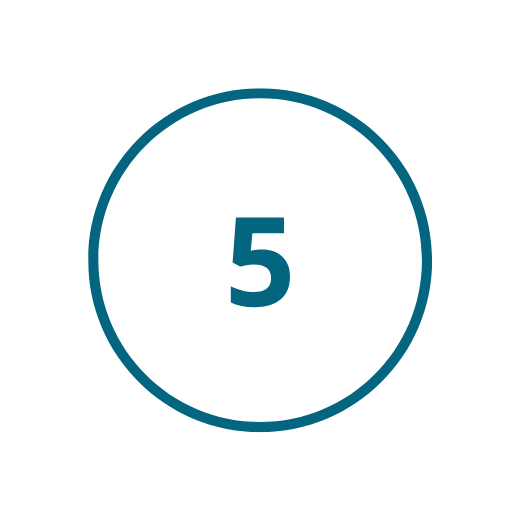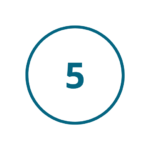 Enter your SolarEdge API Key
Add your SolarEdge API Key. For help locating an API Key in your SolarEdge Portal, follow the instructions below.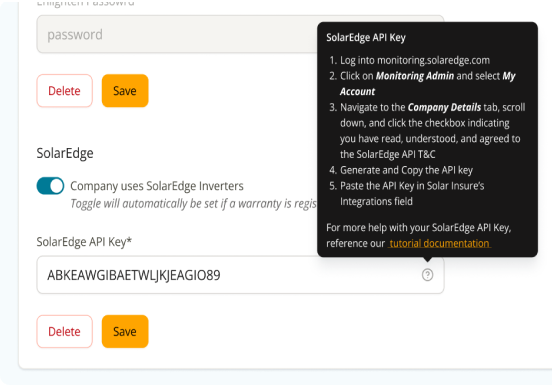 How to Locate your SolarEdge API Key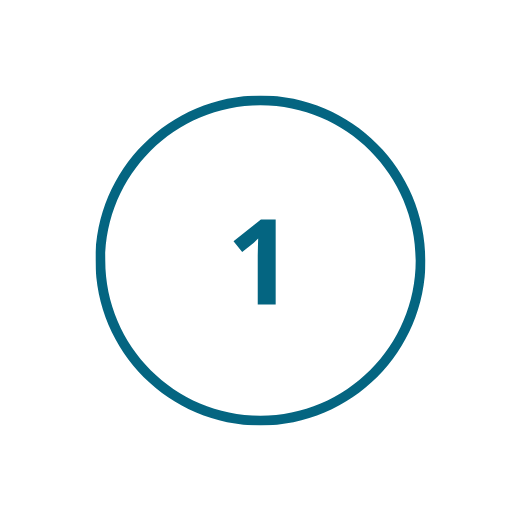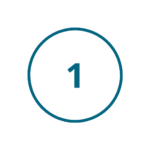 Click on "Monitoring Admin"
Log into the SolarEdge portal at monitoring.solaredge.com and click on the Monitoring Admin menu.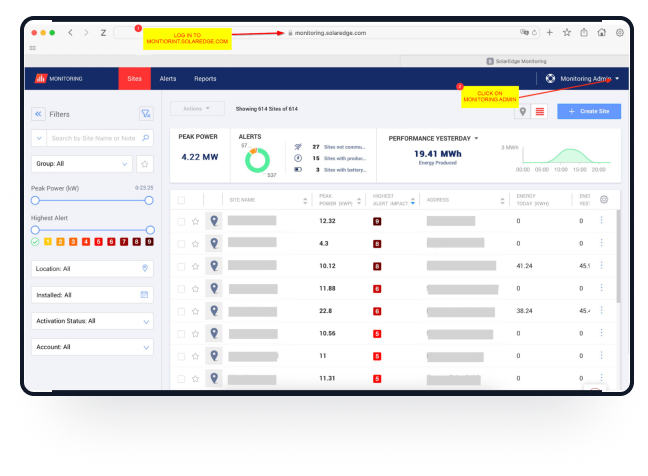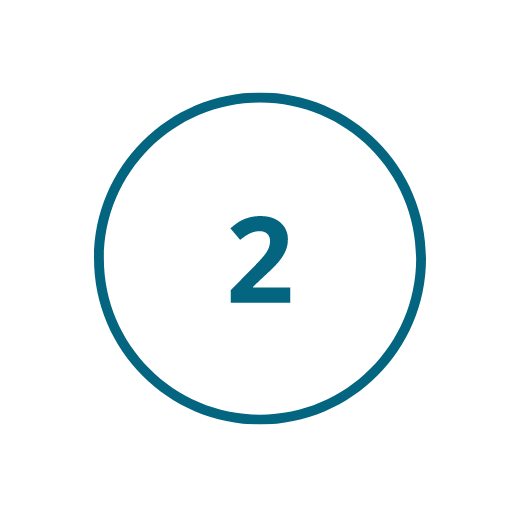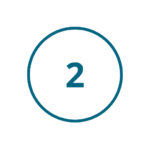 Select "My Account"
Select "My Account" from the dropdown menu.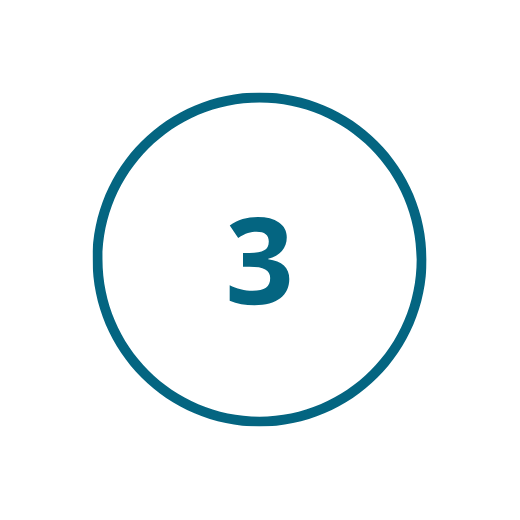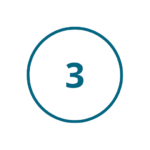 Generate, Save, & Copy the API Key
Navigate to the Company Details tab. Scroll down until you see the API Access section. Check the box by the statement "I have read, understood, and agreed to the SolarEdge API T&C". Click "Save" at the bottom of the form, and then Copy the API Key.
Paste the copied API Key in Solar Insure's Platform.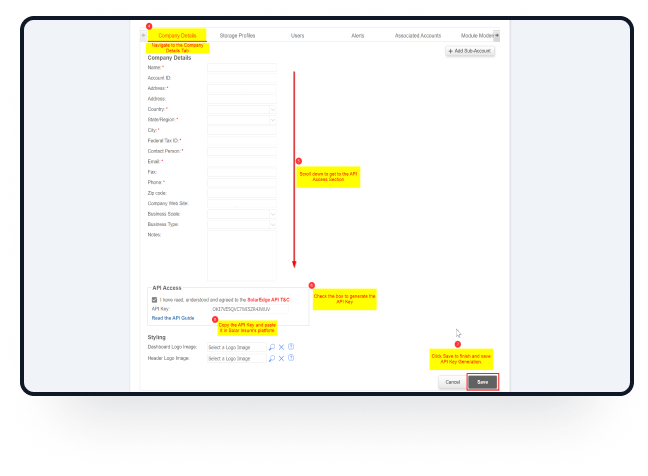 Do you work with Inverter Manufacturer
beyond SolarEdge & Enphase?
Solar Insure has plans to expand its manufacturer monitoring coverage and support additional inverters on the AVL list in the future. If you work with manufacturers beyond SolarEdge and Enphase and would like to grant Solar Insure monitoring access to assist with troubleshooting and overseeing monitoring issues for homeowners with Solar Insure warranties, you can submit your monitoring access credentials using the form available at https://www.solarinsure.com/fleet-monitoring-login.
Solar Monitoring Made Easy
Experience advanced monitoring, seamless integration, and efficient issue management with Solar Insure Monitoring – all included with a Solar Insure Warranty.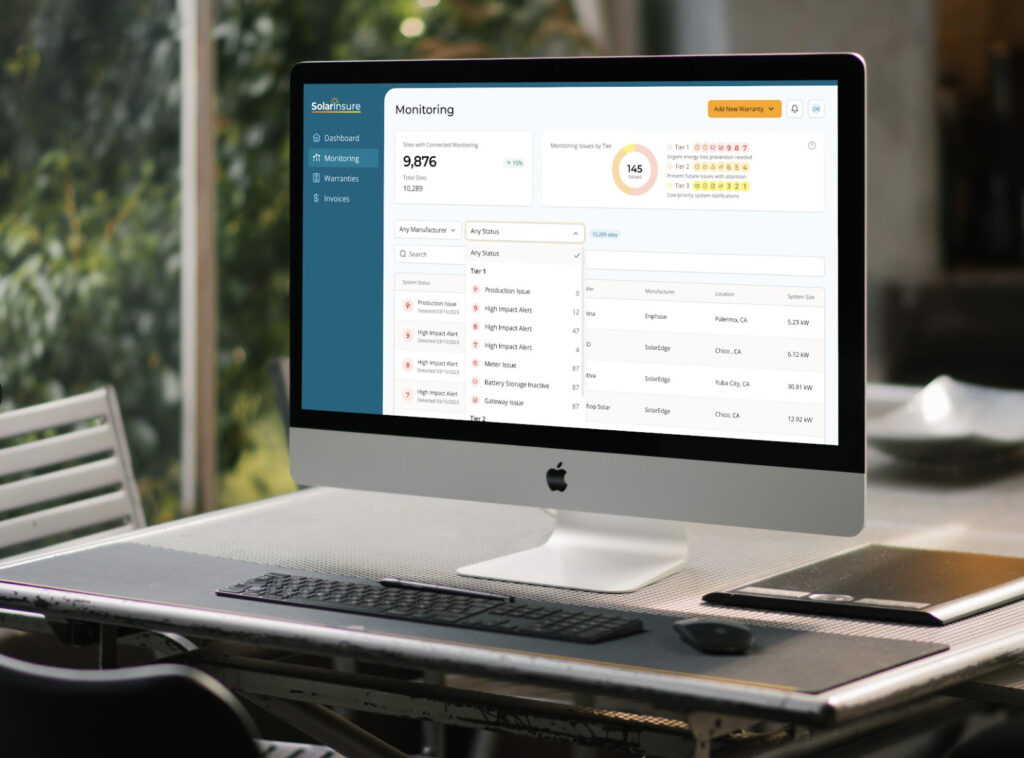 Increase Revenue
Get money back for warranty service work you've previously performed for free or have traditionally charged the homeowners for.

Reduce Downtime
Get homeowner's repair resolved sooner as they don't lose out on lost energy or pay out of pocket for service work.

Grow Your Business
Make homeowners happy, increase referrals, contribute to positive public opinion on solar, and increase sales.
Frequently Asked Questions

Everything you need to know about Solar Insure Monitoring.
Still have questions?
Can't find the answer you're looking for? Please chat to our friendly team.
Get in Touch