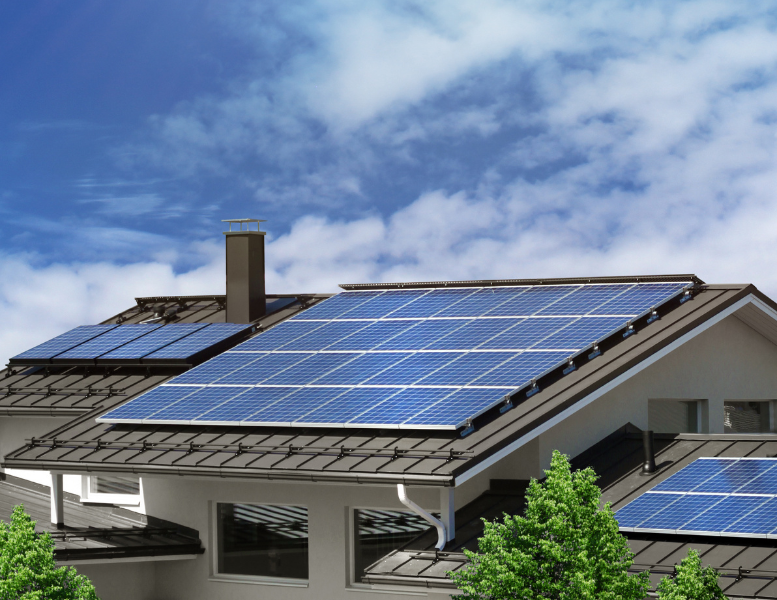 When adopting solar energy for your home, hedging your bets and paying as little as you can out of pocket to garner the most value is what we're all aiming for. While Solar Insure doesn't cover Workmanship Warranties, we believe it's important to help homeowners understand terms like "Workmanship Warranty" and what these terms mean in effectively protecting your solar installation and the workmanship performed. 
What is a Workmanship Warranty?
A Workmanship Warranty is a type of warranty that is automatically provided by contractors to cover installation errors. These warranties are typically valid for a period of 1-2 years, although the length may vary depending on the state and the contractor. It is important to carefully review the terms of a Workmanship Warranty to understand what is covered. It is worth noting that these warranties are limited in scope and may be difficult to enforce, as you may need to go to court to prove your case. They do not cover faulty equipment, which is typically covered by a manufacturer's warranty. Manufacturer warranties can range in length from 3-20 years, depending on the type of equipment and the manufacturer.
There are two types of contractor warranties: express intent warranties, which clearly outline what is covered and for how long in the contract, and implied warranties, which are not explicitly stated in the contract but are governed by state law when an issue arises. Implied warranties offer protection to consumers within a certain timeframe, but there is no formal agreement outlining the terms.

Workmanship Warranties are not enough when going solar
A Workmanship Warranty expires in a short 1-3 year window, depending on the state. During that time, homeowners will still potentially have to pay out-of-pocket. Line items like labor, travel, parts, and additional costs may be charged when repairing or replacing solar panels and components. One of the most common components that require repair and replacement are inverters. Typical string inverters last about 10-15 years but can often fail well before that timeframe.
For homeowners with Solar Insure's 30-Year Monitoring and Warranty product, protection goes beyond the installer and limited manufacturer or equipment warranty. That means if there's a repair that needs to be made, faulty equipment, or a problem with the Roof Penetration Warranty, Solar Insure will step in to support the homeowner in covering those unexpected labor costs that are often unforeseen when signing the original contract. 
How does Solar Insure support homeowners by having a Certified Installer Program?
Solar Insure's mission is to back homeowners through their installers, which is why we have a vigorous process for approving Solar Insure Certified Installers. We work with the best so that homeowners receive premium design and installation services. So if or when repairs are needed, or the installer goes out of business, the homeowner has a partner that will be there to support them through to success.
Choosing the right installer is one of the homeowner's biggest challenges when going solar. With the Solar Insure Certified Installer Program, the work and vetting process has already been done. The Solar Insure Certified Installer certification and badge make it easy for homeowners to identify a company that has passed the Solar Insure vetting process. 
With Solar Insure, there is always a solution; there will always be support. Suppose the homeowner sells their house arrayed with solar panels. In that case, the next owner can expect that same delivery of service with the Solar Insure 30-Year Monitoring and Warranty product at no additional cost and hassle-free.
How Solar Insure supports Certified Installers
The Solar Insure 30-Year Monitoring and Warranty product not only helps homeowners but also solidifies the contractor's place in the market by extending coverage and monitoring technologies that they are otherwise unable to offer. No one wants to consider the what-ifs, but when a company sells or closes, it can't guarantee its work to the customer. With Solar Insure, contractors can create a commitment to their customers long after a merger, acquisition, or closer. Other benefits for Solar Insure Certified Installers include the opportunity to:
Offer exclusive products to their customers only available to eligible Solar Insure Certified Installers
Build trust with homeowners
Help overcome objections
Accelerate the adoption of solar throughout the U.S. and its Territories
Become a part of an elite group of installers
Get recognized for their hard work, customer service, workmanship, and more
Solar Insure Certified Installers receive these benefits after becoming approved through a formal application process, through demonstrating their ability, safety record, credit check, background check, and experience to become a Solar Insure Certified Installer.
Going beyond Workmanship Warranties
Workmanship Warranties are an essential part of the construction industry, but they will not provide sufficient protection for homeowners considering going solar. Solar Insure protects homeowners and uplifts the solar sector, delivering transparency and support to those going solar. The solar industry benefits from this level of support because Solar Insure's 30-Year Monitoring and Warranty product provides a huge wave of reliability that homeowners can count on, from our supportive customer service team to our quick payouts, dependability, and availability.
When reliability is missing in the market, homeowners become discouraged and either wait for future security to convert to solar, put it off altogether, or, if they do embark and have a bad experience, that plays into the level of confidence people have in the solar industry as a whole.
Solar Insure's 30-Year Monitoring and Warranty product support business growth, trust in the renewable energy industry, and, most importantly, peace of mind for homeowners.
Ready to grow your Solar Business? Apply to become a Solar Insure Certified Installer.
For homeowners searching for the greatest installer in your area, contact us, and we'll connect you with the best of the best.