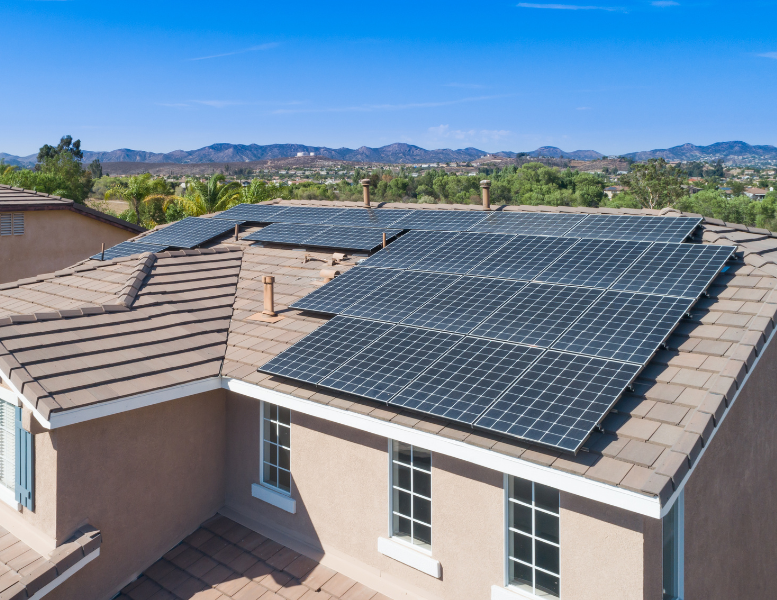 Residential solar set its fifth consecutive quarterly growth record as of a PEW Research Q2 2022 report. Owners of residential and commercial properties are looking for solar systems paired with battery storage at increasing rates. Although prices for clean energy are on the decline, renewable energy will always be a large purchase for homeowners, and it will remain important for consumers to protect their investments. But how do consumers feel about protection plans? And what can we learn from these insights?
When homeowners invest in solar power, they want to ensure that they're receiving economic benefits and making a positive environmental impact—as with any major purchase, protecting these investments is always going to be top of mind. A recent study surveyed consumers about their buying habits pertaining to product protection plans, and the results found that 47% of consumers are likelier to choose brands offering protection plans. Insights from this report inform us about the psychology of warranties, claims, and customer services. Here's why warranties are important to consumers:
Warranties deliver coverage for unexpected product issues
In case of defects, consumers want to feel they have backing
When a malfunction arises, consumers want protection
If any issue arises beyond the time frame of a manufacturer's warranty, consumers want protection and recourse
Customers feel relieved by a fast, supportive claims process
81% of consumers said they would be more likely to recommend or purchase from a company again if they had a positive claims experience. The Solar Insure Claims Team has done a fantastic job getting claims payout time down to record processing times. Our speed in helping and processing claims has resulted in excellent customer satisfaction, and we want downtime to remain record-low. Making the claims process seamless, transparent, and as easy as possible, we found, makes happier customers that leave shinning reviews and referrals, like this experience from homeowner Karen Branzell:
How often do consumers choose brands with protection plans?
Almost half of consumers said when a brand offers a protection plan, it makes them want to choose that brand because it means the company is willing to ensure their investment will last longer. When it comes to solar and connected home systems, consumers want to know that best practices are at play, and when they are, customers feel confident recommending their installer and leaving a good review. Customer satisfaction happens when protection is streamlined and issues are rapidly addressed; this is where Solar Insure's 30-Year Monitoring and Warranty come in.
How does Solar Insure's 30-year Monitoring and Warranty help with brand loyalty?
Solar monitoring systems help evaluate PV performance by delivering actionable information about energy consumption and generation, pinpointing problems along the way. Installers can gain insight into Solar Insure Monitoring by clicking here. We want to ensure homeowner solar systems are performing at their peak potential. Solar monitoring helps by tracking system performance, power consumption, power generation, and efficiency in real time. Coming soon, Solar Insure monitoring will provide this information directly to the Certified Installer so triaging and repairs can be scheduled without the homeowner having to worry or be a part of the claims process. This level of care, scheduling repairs, and getting warranty claims processed without needing to involve the homeowner creates valuable brand loyalty both to the Certified Installer and Solar Insure. 
There are also instances when a customer requires solar equipment repairs when their installer or equipment manufacturer has gone out of business. Having a Solar Insure badge helps customers identify they will be protected no matter what happens to the other companies involved in the installation. For customers who have experienced an installer that went out of business, all it took was another person on the line to take their calls and help facilitate repair needs to build a solid relationship.
We have found that because Solar Insure supports product warranty claims and ensures Certified Installer customers that there will always be someone to take their call, this builds trust and delivers peace of mind. Homeowners are free to call Solar Insure; when they do, they get their questions answered. The Certified Installer saves time researching questions they're unsure of and lowers the overhead on staff required for fielding customer calls about their coverage.
At Solar Insure, we're constantly getting calls from installers who lost bids to their competitors because they were not Solar Insure Certified Installers. We've found that most homeowners do not purchase from the installers with the lowest price. Instead, they value excellent installations with supreme equipment and secure backing that spans the life of their solar panels. 7/10 homeowners see going solar as a long-term investment, not a one-off purchase. They relish the security that comes with a confident network of the best installers and manufacturers. This is why Solar Insure only delivers the 30-year Monitoring and Warranty product through our Certified Installers.
When brands deliver warranties, consumers feel more confident and believe that their purchase is valuable and sturdy enough to offer guarantees that address unexpected occurrences, according to the same study. Particularly with major purchases, consumers may keep searching until they find a brand offering a worthwhile protection plan.
What matters most when investing in solar
We work with installers who deliver transparency, and their homeowners are confident because they know what to expect if something goes wrong. A recent study showed that the number one hiccup for people not investing in product protection comes down to the price of the plan being too expensive. The second most significant reason for people not hitting the go button on protections is that they did not think it incorporated what they wanted in the plan. 33% of people surveyed said they base their buying decisions on what is and is not covered by a protection plan.
This may also be true of solar product guarantees. There are gaps in production warranties; you can learn more about this in the article: What are the Gaps in a Solar Production Guarantee? Most production guarantees come with their own exclusions and limitations. Most don't cover equipment failure beyond the manufacturer, where the homeowner has to create a budget for out-of-pocket expenses when repairs are required, and the manufacturer warranty is used.
This is what makes Solar Insure's 30-year Monitoring and Warranty product so popular among solar installers and homeowners. Homeowners have longer and more well-rounded protection, and Certified Installers can rest assured knowing if there's a blip in the system, their customers are taken care of.
People also love Solar Insure's 30-year Monitoring and Warranty because it's not a recurring cost, there are no hidden or embedded fees, and it is fully transferable. Learn more about Solar Insure transferability in this Guide to Selling a Home with Solar Panels.
When it comes to winning over homeowners, product protection can be a significant benefit for solar installation companies resulting in more installations and building long-term fans of your solar brand. Solar Insure helps Certified Installers deliver power back to homeowners. We make sure installations include top-tier, approved manufacturers, fully vetted installers, and the best equipment on every panel, inverter, bolt, and solar mount – a genuine commitment to homeowner success.
One survey showed that 82% of consumers say offering warranties is essential and builds confidence in their purchases. Solar Insure's 30-year Monitoring and Warranty product help Certified Installers deliver that confidence and peace of mind to homeowners.