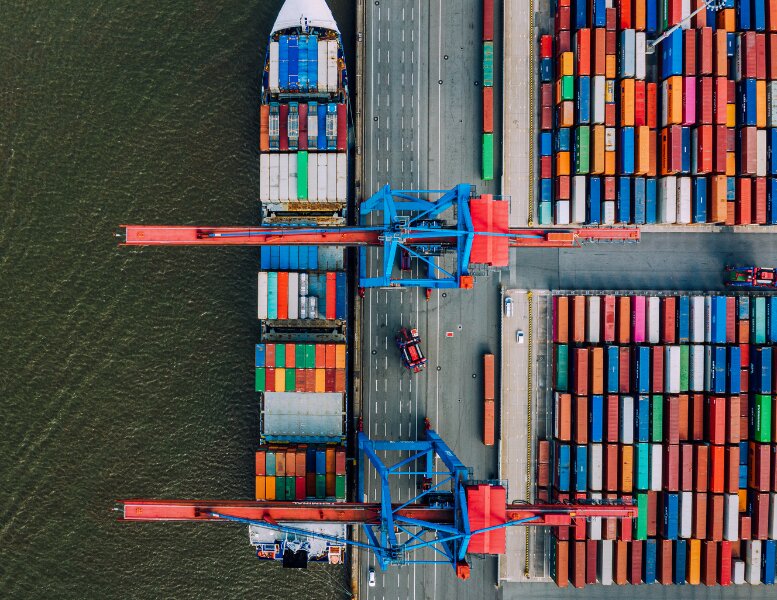 The fate of solar is bright. There is no doubt that renewable energy, solar energy, in particular, is officially a top energy contender of the future. The U.S. federal government administration recognizes the power solar could play in achieving ambitious climate goals, which is why aiming to accelerate solar installations as a strategy to cut emissions by 50 percent below 2005 levels by 2030 is a part of reaching these targets.
For many solar associations, investors, installers, and protectors of solar systems, having a solid solar industry means building strong and stable supply chains to support solar customers from installation throughout the lifetime of their system. There are inevitable supply chain roadblocks that come along in every industry from time to time, and knowing how to navigate and safeguard your investment through those roadblocks, in this case, policy roadblocks, is key.
Despite the recent invocation of the Defense Production Act, where tariffs will be lifted for a 2 year period, knowing how solar tariffs work, why they've been put in place, and why they're temporarily being removed, is helpful to know when future tariff decisions are made.
Here's a brief backstory about solar panel tariffs and what homeowners need to know to protect their solar system as concerns arise and ebb and flow over the years.
A brief solar tariff backstory
For over 20 years, the majority of solar panel manufacturing has occurred in China, with four other countries in Southeast Asia who have joined the list. Roughly 80% of solar panels come from manufacturers in China, and as such solar panel pricing has been incredibly competitive. Now, for various reasons, those manufacturers risk being investigated. Here's a brief point overview:
A Section 201 tariff was put in place for four years in 2018; the tariffs were reestablished in February 2022 on Crystalline Silicon Photovoltaic cells in particular.
Beginning in March 2022, an investigation was initiated by the Department of Commerce to determine if imports of solar PV cells and modules from Cambodia, Malaysia, Thailand, and Vietnam are circumventing existing antidumping and countervailing tariffs on imports from China.
If it's found that anti-circumventing has occurred and tariffs are imposed, they would retroactively apply from April 1, 2022, to November 2021, with costs unknown but expectedly high, possibly impacting many in the industry.
As a response, many of the manufacturers listed in the investigation have halted shipments to the U.S., putting a dent in installation rates.
On June 06, 2022, a two-year break from tariffs on solar panels coming from Cambodia, Malaysia, Thailand, and Vietnam was put into place.
The United States' comparative advantage is in the downstream portion of the solar supply chain, and hence most of the U.S. solar industry specializes in value-adding activities such as using imports of cells and modules to assemble full panels and installing those panels for residential and commercial projects.
If the tariffs are imposed, this would financially impact the U.S. solar panel supply chain in various ways.
Understanding tariffs and implications
The U.S. is always looking for ways to strengthen the American economy; one of the many ideas that continue to be included as solutions is bringing back domestic manufacturing. The turmoil now is how this will be executed and what ends justify the means, if any.
Solar manufacturing in the U.S. is represented by a relatively small fraction of companies that are contending with a very well-oiled machine currently dominated by the Chinese and South Asian markets. In order for U.S. solar manufacturing companies to be competitive, long-term reevaluation of domestic manufacturing and trade practices with solar manufacturing is likely required. Placing tariffs on imported cells and modules has been a tactic created since 2012, and is being viewed as a short-term solution for a select few.
The industry was waiting to hear what the USTR, Secretary of Commerce, and the Secretary of Energy to determine which products would be excluded and which imports would have a 14-15 percent tax added. Now, those tariffs are being lifted for two years as a result of the Defense Production Act.
Ultimately, this uncertainty is what's important to address for everyone moving forward on solar projects now and two years from now.
What do tariffs mean for the solar industry?
If implemented, the 14-15 percent tax may add additional costs for solar installation companies in two years. There are further fear tariffs will drive up costs, delay projects, and make suppliers harder to get to.
There have been notable layoffs from installation companies. The SEIA reported 318 U.S. solar projects had been canceled or delayed, with hundreds of companies fearing layoffs.
Shipments of Crystalline Silicon Photovoltaic panels have been halted, sparking major supply chain issues.
Solar Insure supports suppliers who need to offer additional layers of protection for solar customers. In precarious times, 30 years of Monitoring and Warranty from Solar Insure makes sure customers are taken care of for warranty-covered claims on their equipment and installation company.
Solar panel manufacturers that continued to ship to the U.S. during these times have raised their prices by over 70% in some cases. Some solar installers could continue to halt buying panels from the major suppliers to avoid huge tax bills, which could lead to another strain.
What tariffs mean for homeowners
Solar is one of the most important purchases a homeowner can make, requiring careful decision making and planning. Just as in real estate, it's never a wrong time to invest in solar. Fossil fuel energy prices will continue to increase, and that goes for both our homes and vehicles. Solar power is still more affordable than oil gas, officially. You want to pay close attention to who you work with to install your panels and what equipment you choose. Follow these steps:
Do your homework, do your research.
Choose to work with a rigorously vetted solar installer who has earned a Solar Insure Partner Badge.
Use tier 1, best in quality solar equipment manufactured from our Approved Vendors List. You safeguard your investment in case any of those businesses shutter.
Get the Solar Insure 30 year Monitoring and Warranty. You will be taken care of if something happens to your original installer or if the manufacturing company of your equipment closes.
Solar Insure has a long reputation for serving homeowners with our friendly, knowledgeable team that makes it easy to go solar. Learn more about our 30 year Monitoring and Warranty on parts, labor, roof penetrations, optimizers, and now as a potential add-on, battery storage.
With so many mergers and acquisitions taking place in the Solar Industry, and the unpredictable impacts of tariffs, knowing your solar panels are safe and backed by a North American AM+, A-Rated Partner that has been in business for 125+ years is one of the best decisions to make, especially now.
Like many other industries, the solar industry sees the ebb and flow of policy shifts, supply chain challenges, and tariffs. Knowing and accepting this is important in making the best decision for your solar investments today and into the future. Being sure to harness the most security from the longest warranty that always has your back is a must in today's climate.
Contact us to learn more about becoming vetted partners and delivering security through challenging times.
If you're a homeowner, you can always reach out, and we'll guide you in the best direction with our extensive network of top vetted partners and manufacturers.