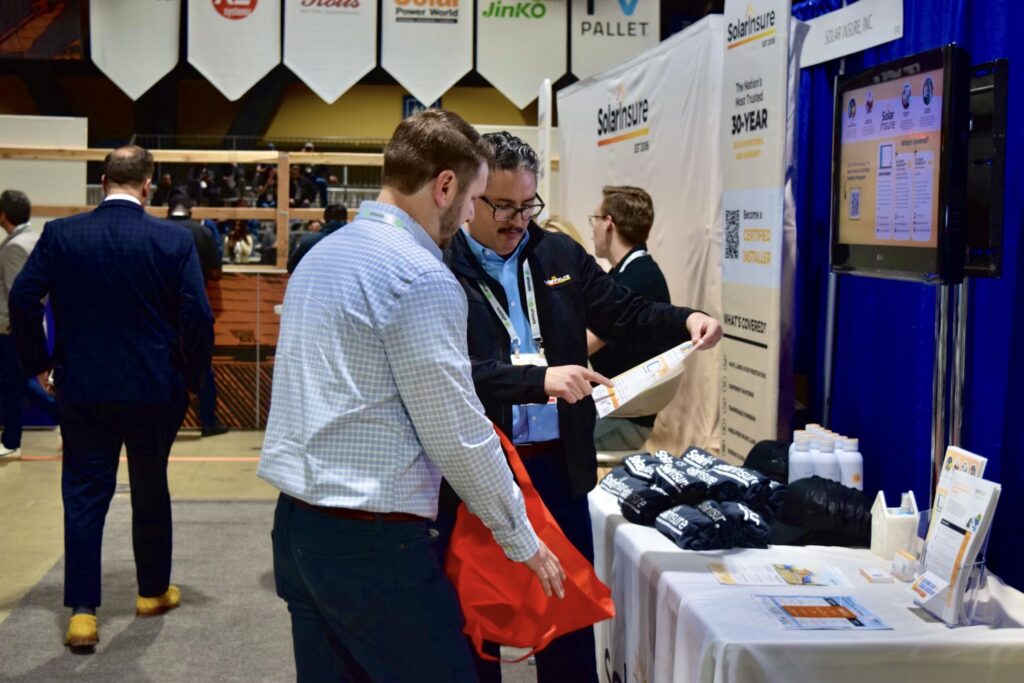 The Intersolar 2023 conference showcased the latest battery and solar energy developments and featured various players, from established industry leaders to new additions.
One key takeaway from the conference is the importance of preparing for the upcoming battery and solar boom and communicating the benefits of energy independence to the B2C market. As consumers become increasingly interested in renewable energy, businesses must focus on leveling up their marketing strategies to reach and engage potential customers effectively. In this recap, we'll highlight big players at the show and explore how Solar Insure is helping to lead the way in the solar industry by providing insights on how businesses can take advantage of industry growth for stellar, honest solar installers.
Beacon Solar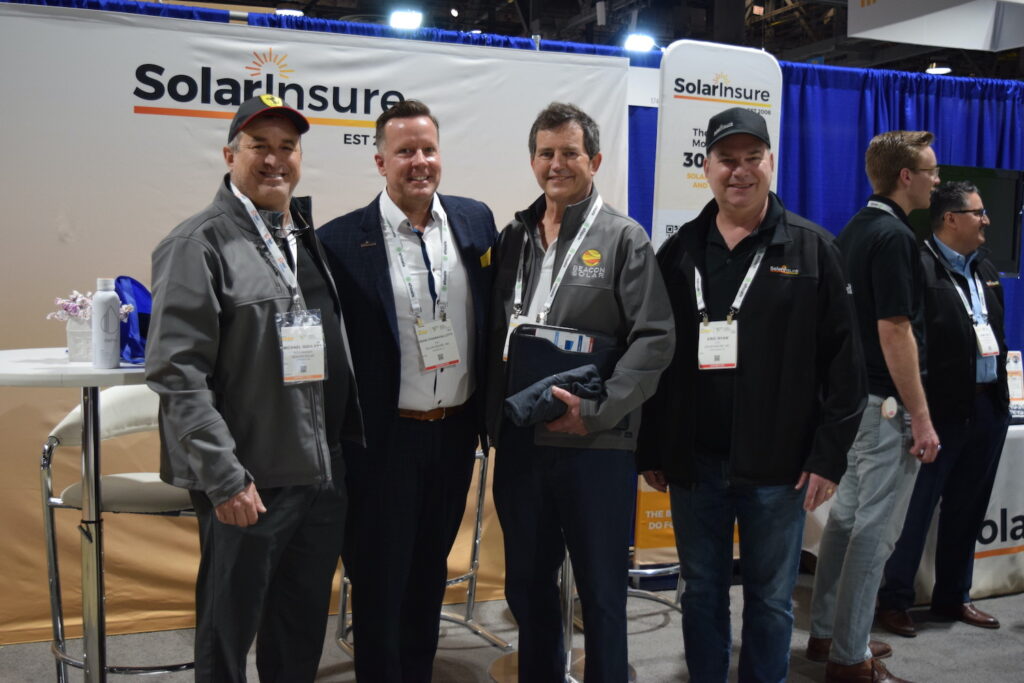 Beacon Solar is driving a positive outlook for the renewable energy sector. The company is based in Massachusetts and offers a comprehensive range of services, including installation, repair, and maintenance. Massachusetts is ranked 10th in the US for solar adoption. It offers attractive incentives such as the Solar Massachusetts Renewable Target (SMART) Program, the Massachusetts Solar Tax Exemption, and a net metering policy that ensures homeowners are compensated for excess power at the same rate they pay for energy from the grid.
Beacon Solar has a stellar reputation for customer satisfaction, with a 100% track record. In addition to installation and maintenance, Beacon Solar offers turnkey solutions, including battery and energy storage systems. The company works exclusively with the best manufacturers in the industry, ensuring that customers get the highest quality products and services.
Beacon Solar recently attended Intersolar 2023, where its CEO, Michael Goulart, and the rest of the team visited. It was great seeing them showcase their expertise and commitment to advancing the solar industry.
SOLO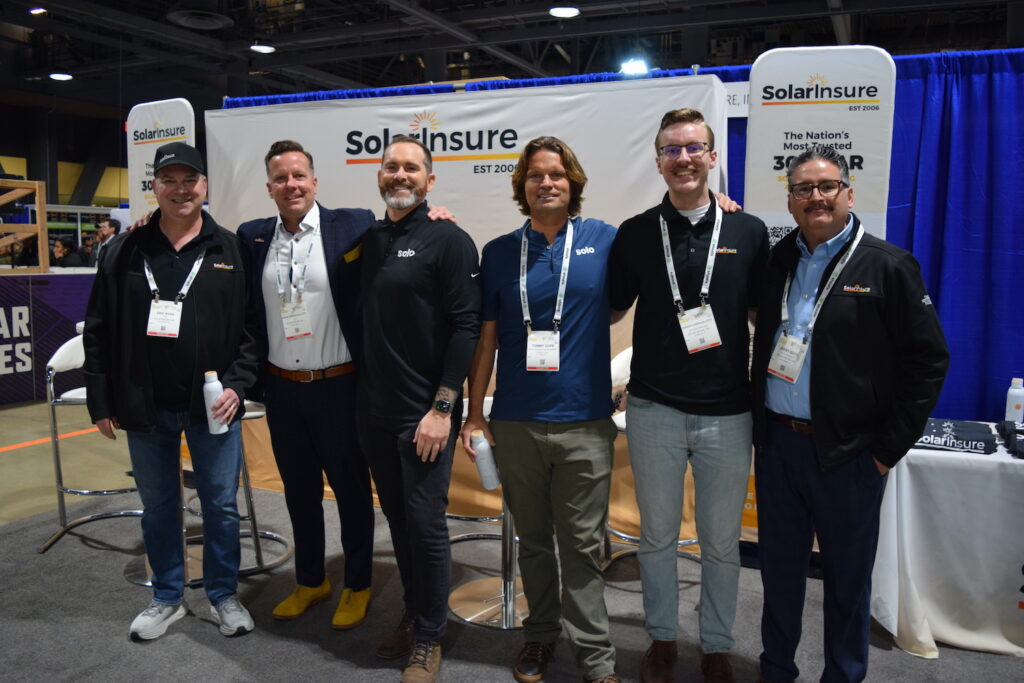 2023 is projected to experience a boom in the number of solar projects thanks to the Inflation Reduction Act, with a forecast of double the demand for solar installations. That means solar companies need to be ready with all systems in place. This leads us to the industry's major support system, Solo. You can't have the best in class sales without this incredible company. Solo is a proposal tool incorporating the entire journey from proposal to installation and Solar Insure after-install monitoring and protection. Solo is a phenomenal sales conversion platform that creates dynamic, customizable roofing and solar services proposals, making closing easy and faster. This team is constantly leveling up and developing key partnerships that support installers. We had a productive and enjoyable time visiting with David Wilson, Tommy Cope, Coulton Main, and the rest of the Solo team.
A1 Roofing and Construction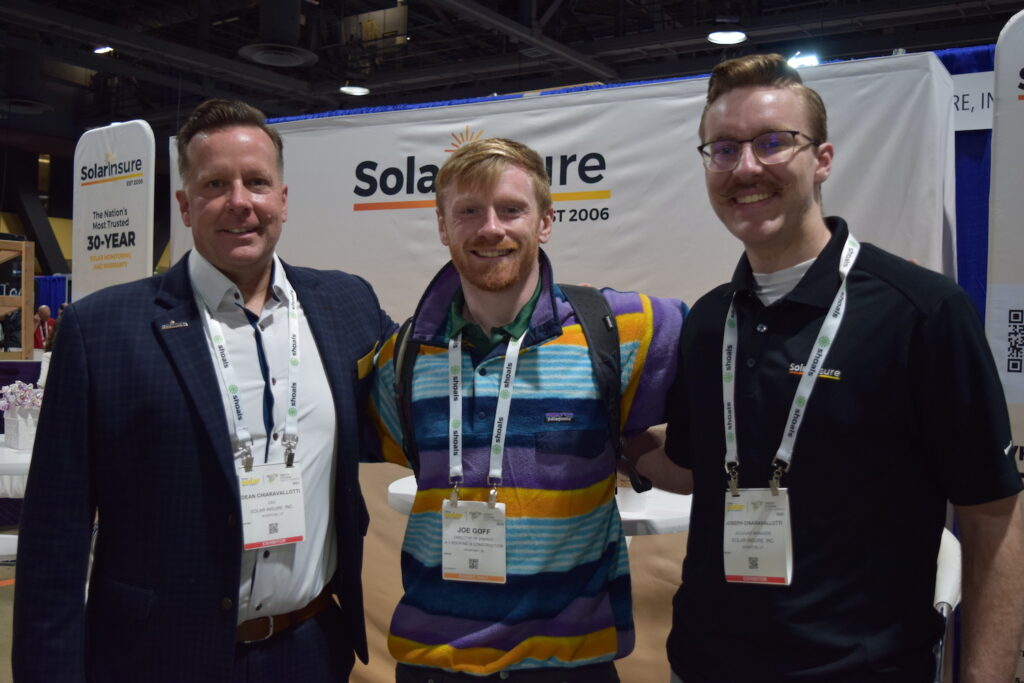 We got a visit from the great team at A1 Roofing and Construction. The world needs reliable workmanship, and A1 Roofing and Construction of Rhode Island and Southeastern Massachusetts is a great Certified Installer in this booming region. This team installs the best equipment and has over 35 years of experience. It was great seeing Joe Goff at Intersolar. 
QuickBOLT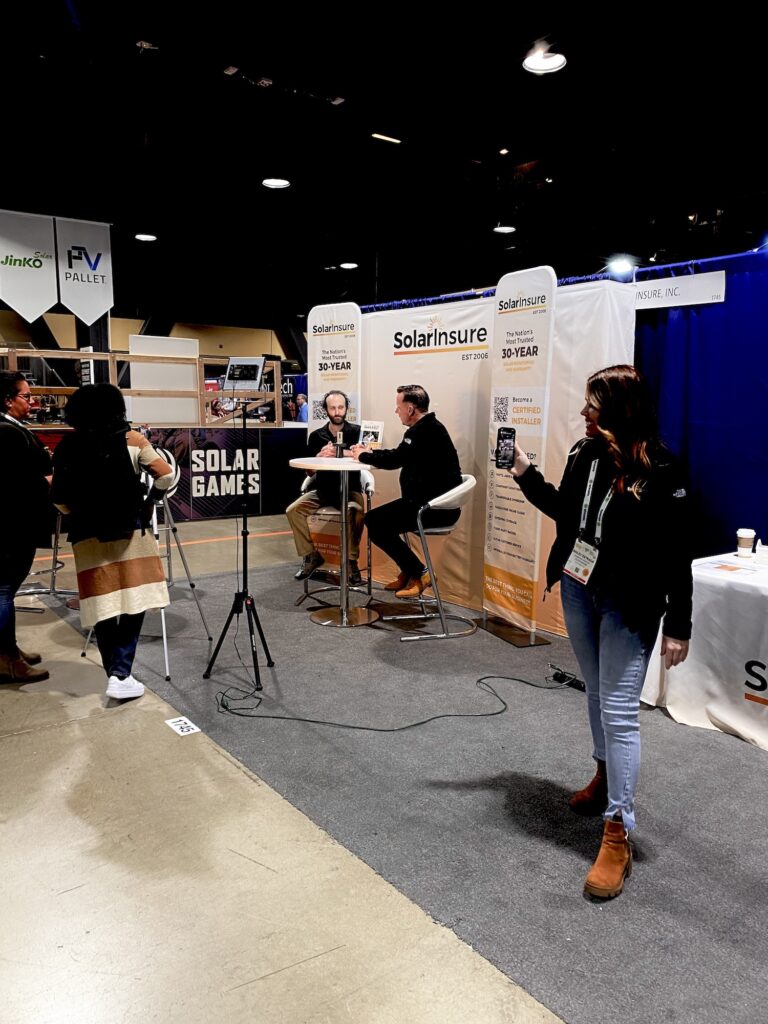 QuickBOLT is our recommended mounting provider for solar installations. With the increasing demand for high-quality products, QuickBOLT has developed the world's first UL Certified Microflashing®, demonstrating its commitment to providing innovative solutions for the industry. Their Asphalt Solar Mount has become the fastest-growing option in the USA, with solar installers now able to install the mount on a pitched roof in under 30 seconds. QuickBOLT has a track record of success, having installed over 4,305,376 of its products across 72,447 homes with no leaks reported. This impressive performance has earned the trust of over 12,610 installers and distributors. QuickBOLT's products offer exceptional reliability, providing solar adopters peace of mind. We had a great experience meeting with Mike Weiner and the rest of the QuickBOLT team.
NABCEP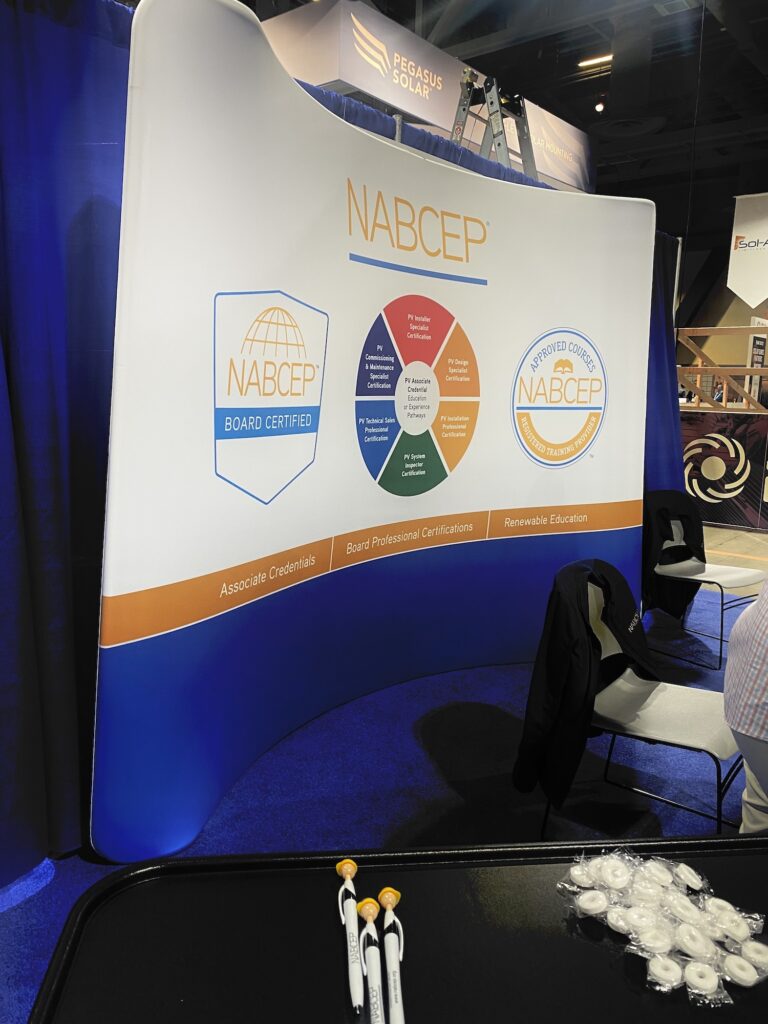 As John F. Kennedy once said, "Leadership and learning are indispensable to each other." This quote resonates strongly with NABCEP, whose conference we are sponsoring and who continuously provides valuable education that drives solar success nationwide. As proud partners of NABCEP, we recognize their crucial role in setting high standards and helping solar installers improve and level up their operations. We appreciate NABCEP's commitment to promoting excellence in the solar industry and are grateful for its ongoing support. By working together, we can achieve even greater success and positively impact our environment and society.
Boviet Solar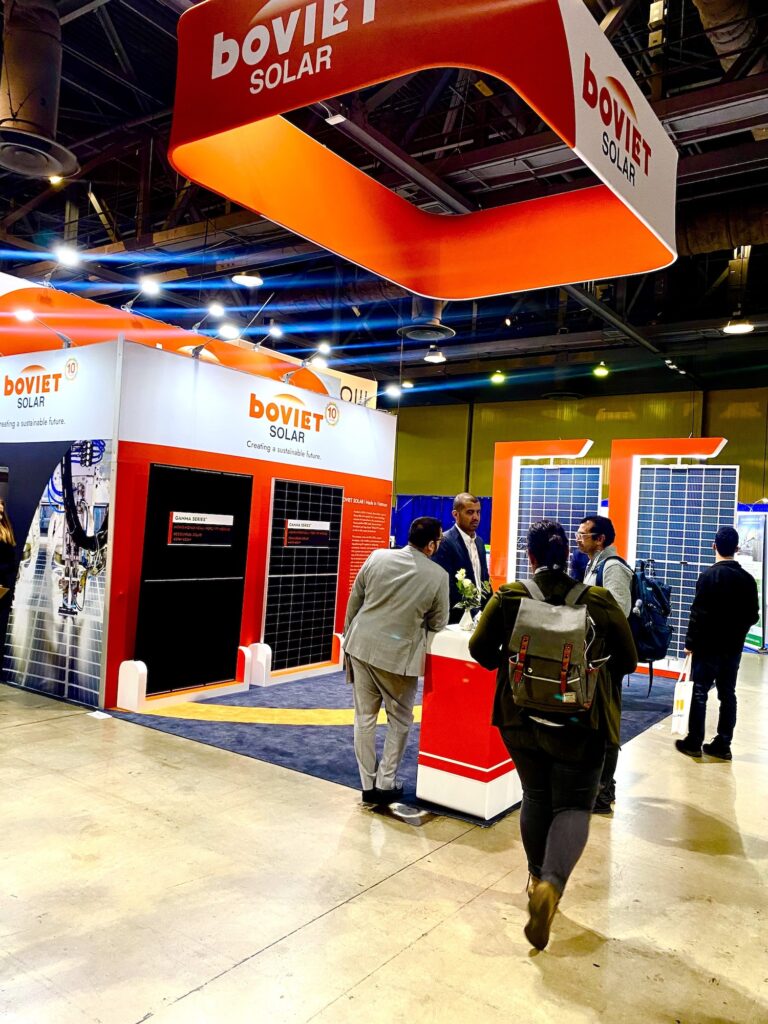 Boviet Solar is a global Tier 1 solar technology leader that has consistently been recognized as a BloombergNEF Tier 1 solar module manufacturer and supplier since 2017. Their reputation for producing solar modules with exceptional power, performance, and quality has made them a go-to choice for solar installers and customers alike, helping to strengthen and advance the solar industry.
If you're looking for high-quality solar panels, Boviet Solar is on the Solar Insure AVL and is definitely worth considering. Additionally, the Boviet booth at Intersolar was energetic and engaging, making it easy to learn more about their products and services. To learn more about Boviet Solar and its equipment, visit their website here. 
Solar Games
Quality, safety, and speed are indicators of a great solar installation. If you've never seen what goes on in the field, this was your chance to see an install with your own eyes, 3 days worth. The companies that sponsored the Solar Games were top-notch, and the incredible boots-on-the-roof action was undeniably special to take in.
The Solar Games were an electrifying showcase of innovation and technology in the solar ecosystem. Attendees had the chance to witness quality, safety, speed, and sustainability in action.
Top-notch companies sponsored the event, and attendees saw the latest and greatest equipment up close and personal. For three full days, attendees immersed themselves in the Solar Games' excitement and witnessed the equipment sponsors' incredible capabilities. These companies had everything from the fastest installation times to the most reliable safety features. 
The Solar Games is an Intersolar staple, and this year's event proved to be another unforgettable face-off. Congrats to all the participating teams and Aloha Solar for winning.
Jinko Solar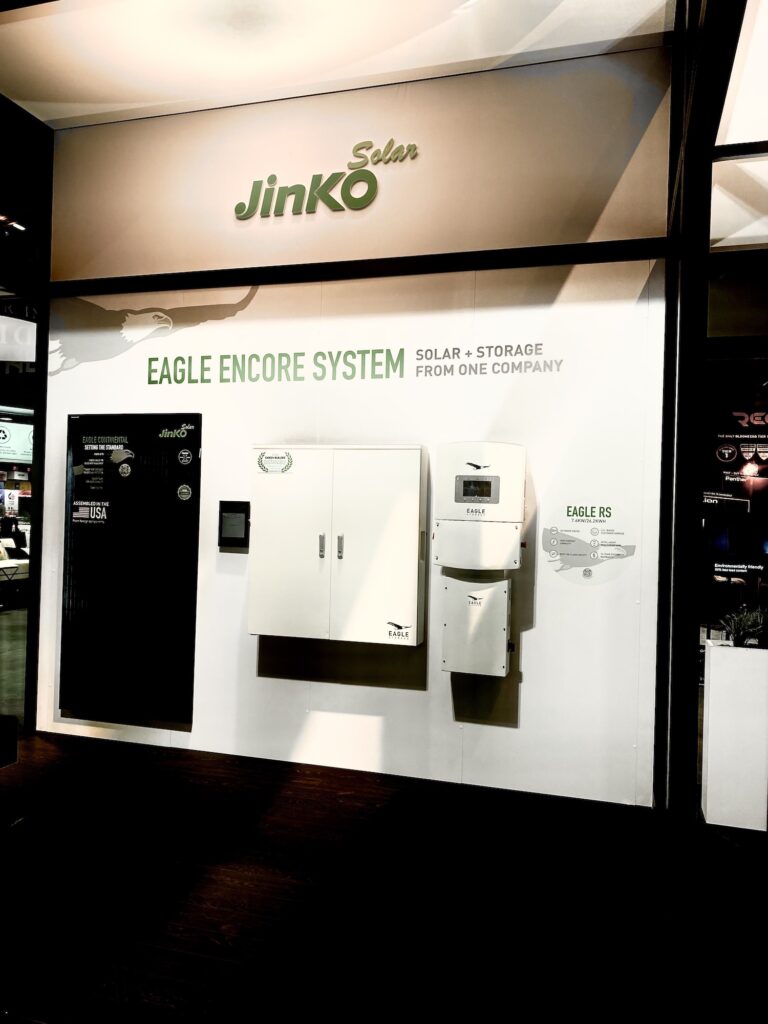 When you talk about excellence in the solar industry, Jinko Solar is ranked amongst the best; it's why they're on the Solar Insure AVL. Jinko's commitment to excellence is evidenced by its sponsorship of the Solar Games, where it provided state-of-the-art equipment for the competition. Jinko Solar's dedication to innovation and quality is reflected in its manufacturing processes, resulting in high-performance solar panels and energy solutions that have earned end-users' trust worldwide.
Sol-Ark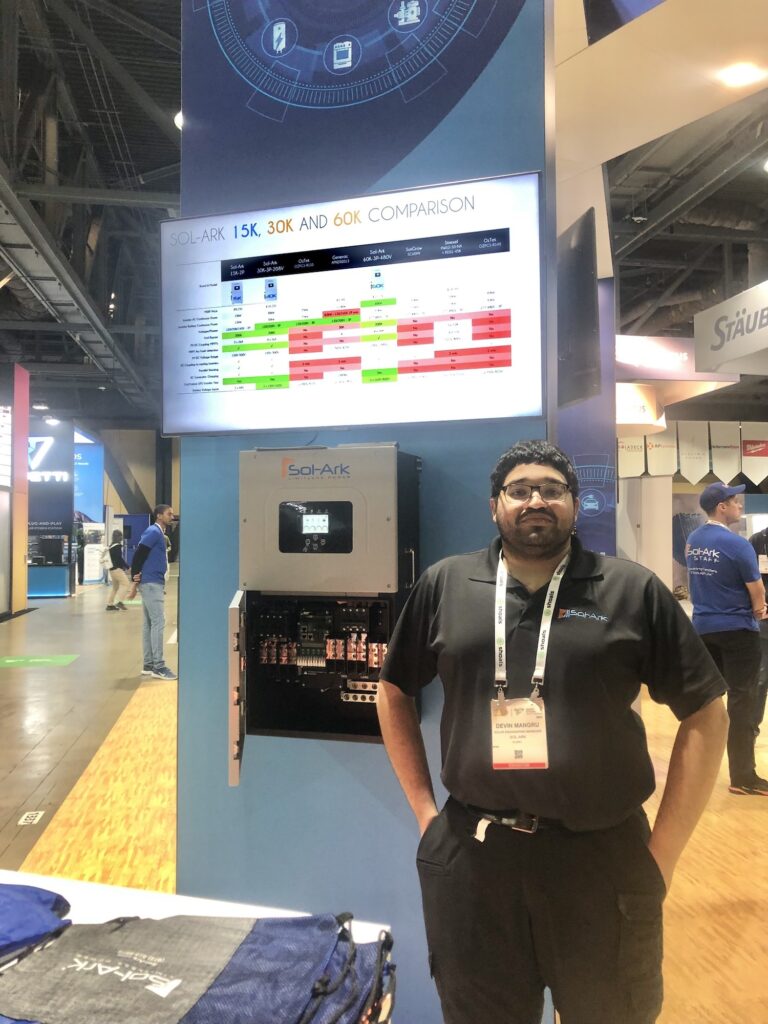 Sol-Ark lit up the show floor. We are big fans of the flexible Sol-Ark 15k Universal Inverter. This game-changing inverter is brand agnostic, fitting any battery, and is a powerful instrument in bringing quality and value, especially combined with a high-quality battery manufacturer that can be found on our AVL and coupled with the Solar Insure 20-Year Battery Monitoring and Warranty.
While talking with the Sol-Ark team, they spoke about homeowners that mistakenly chose poor-quality batteries to pair with the universal 15k inverter and how they're left without many options but pay more in the long run. They recommended pairing the 15k with a high-quality battery, such as a battery found on the Solar Insure AVL.
Roof Tech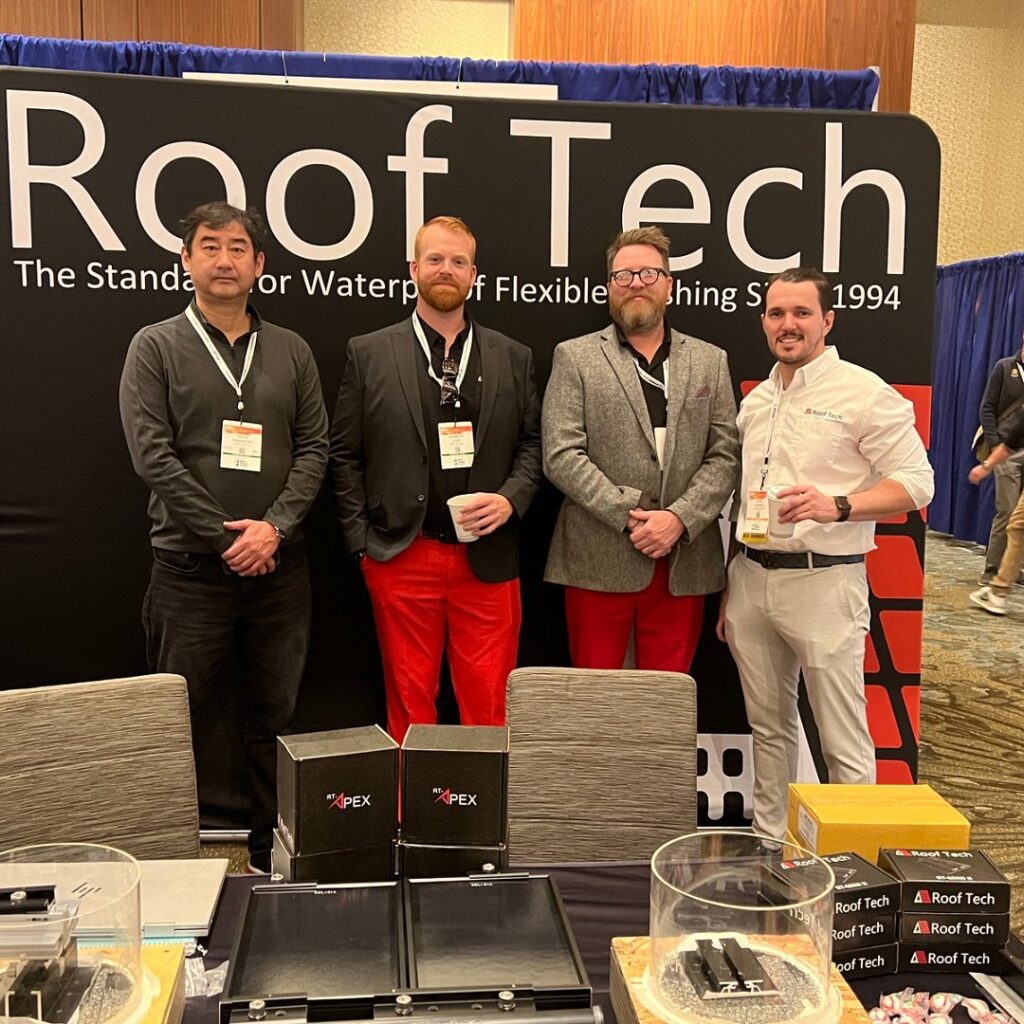 Roof Tech's waterproof mounting systems were equipment sponsors at the 2023 Solar Games. These pioneers of Waterproof Flexible Flashing for Residential PV Mounting Systems are why we're confident to cover their equipment with our 30-Year Monitoring and Warranty. 
Generac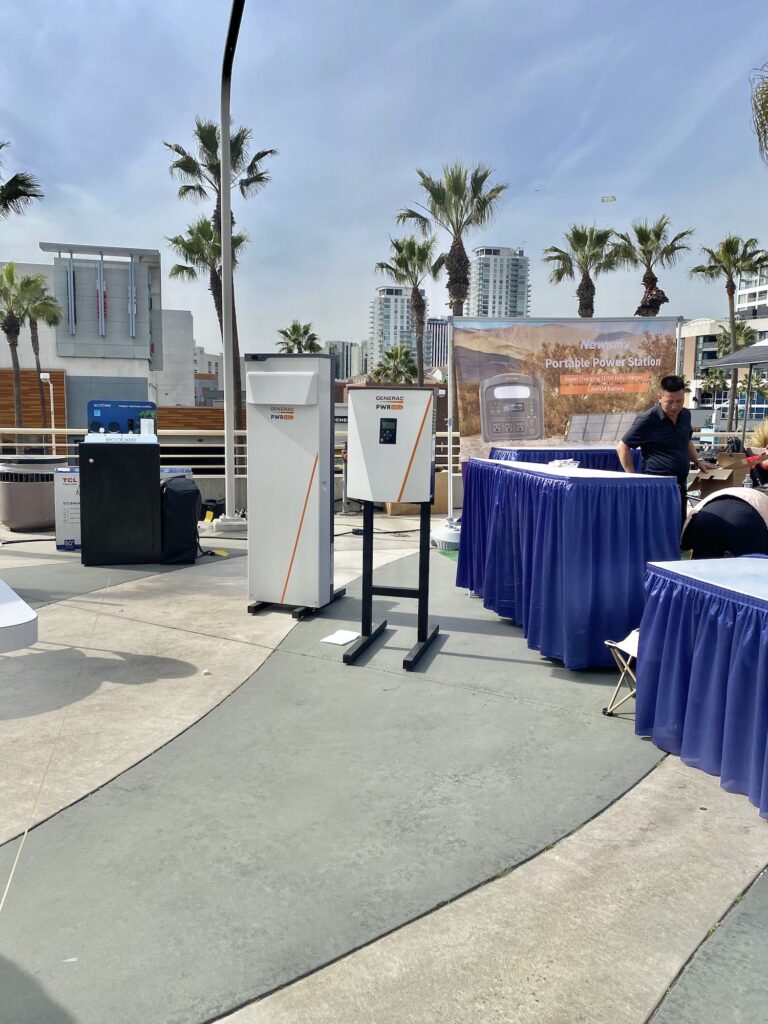 Generac had a lot of exciting new additions ready for the solar and battery boom. As weather events become more extreme, homeowners are increasingly seeking reliable backup power solutions for their solar systems and grid energy. Generac, a leader in home battery storage, has responded to this demand with innovative new offerings. With an average of 6-8 hours of outages per year, American homeowners are turning to Generac's excellent quality and reliability, with 8 out of 10 choosing their backup power solutions. Learn more about Generac's exciting new additions to power the solar and battery boom. 
Panasonic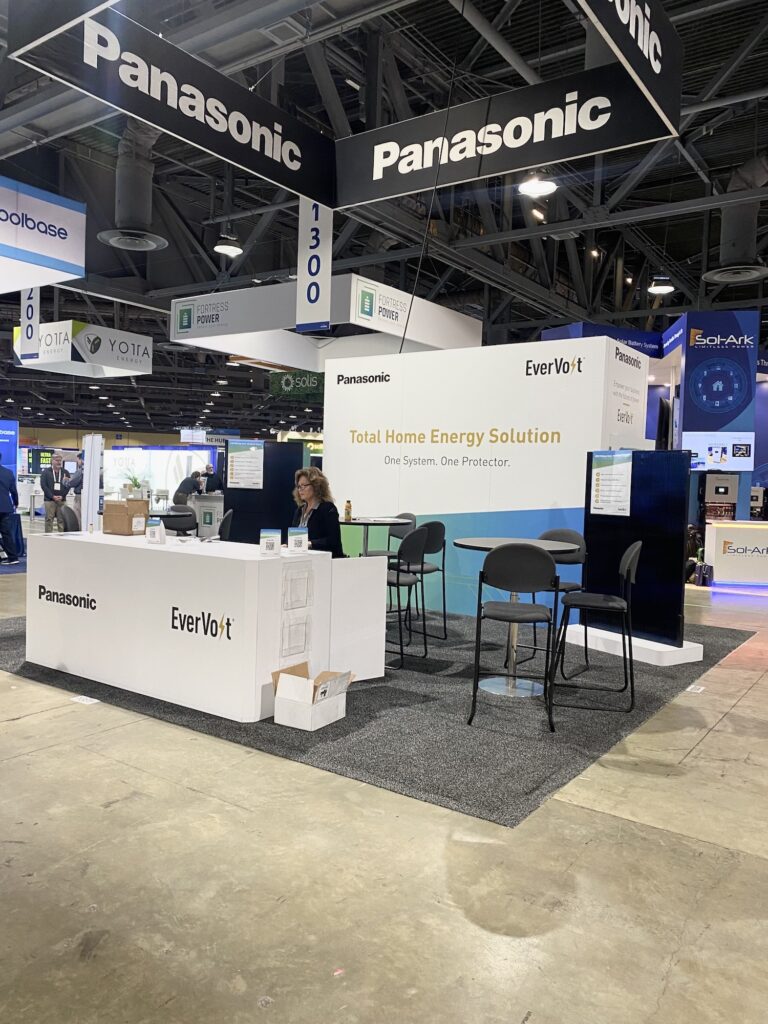 Panasonic's reputation is by far one of the world's true battery champions. It was great to see this manufacturer on our AVL and at the show. New federal laws governing electric vehicle (EV) tax credits and other incentives, along with the IRA, have changed EVs' tax incentive qualifications, and we're seeing a push for cleaner cars in certain states. With more EV owners, naturally, people will want to have their own charging stations, cleaner and more affordable energy, and the choice to be energy independent. High-quality battery storage options are key to keeping the clean energy momentum going and having a positive reputation for the industry.
Attending Intersolar North America is truly a highlight of our year. It was an opportunity for us to connect with our clients and partners. We always look forward to building meaningful relationships and learning about the latest industry trends and technologies.
We look forward to next year's event and hope to continue the conversation and support your business growth with our 30-Year Monitoring and Warranty and 20-Year Battery Monitoring and Warranty. If you didn't get a chance to meet up with our team at Solar Insure, schedule a call now.
Thank you to everyone who made this year's Intersolar North America such a success. We can't wait to see you all again in 2024!