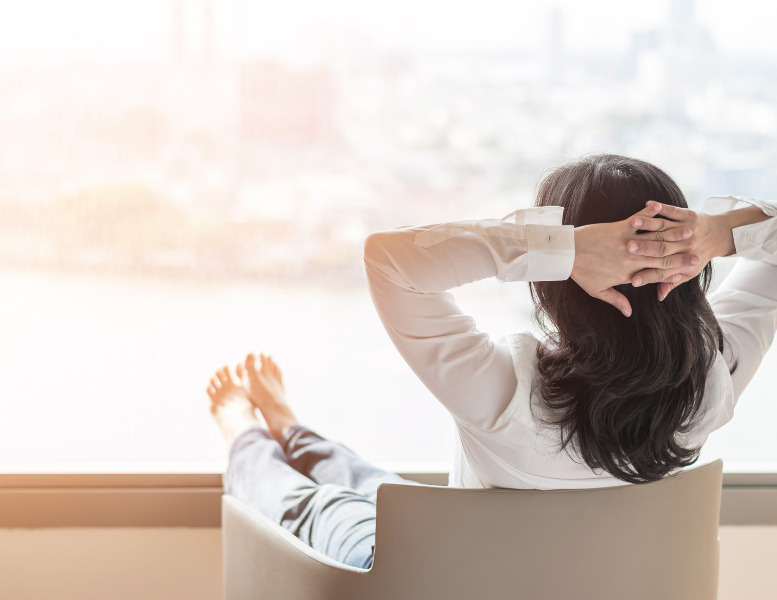 Congrats on your new solar system! Now that you have Solar Insure, you can kick your feet up and let us handle covered issues that arise on your panel system, including parts and labor. Here's all you need to know. 
It's projected that 15% of U.S. households will harness the sun's power with solar power systems by 2030. The residential solar sector is witnessing a series of groundbreaking milestones. The substantial reduction in battery energy storage costs further amplifies this momentum. As the adoption of variable renewable energy (VRE) surges, so does the interest in battery storage solutions. However, when diving into renewable energy and energy storage systems, it's crucial to ensure that these significant investments are safeguarded to deliver peak performance.
Many homeowners find that residential solar warranties often come with limitations; they may not be transferable and can be cumbersome to navigate. Now that you have Solar Insure, it's important to know that our mission is to offer homeowners the assurance they rightfully deserve. But what does it truly mean exactly, and how can you confirm that your installer registered your warranty? Let's take a look.
How can I verify my installer registered my 30-Year Monitoring and Warranty?
Contact the Solar Insure team to verify your Solar Insure 30-Year Monitoring and Warranty or your 20-Year Battery Monitoring and Warranty. We'll promptly check your system's details and confirm its coverage under Solar Insure. You can contact us at Tel: 714-625-8204.
What does it mean to have Solar Insure 30-Year Monitoring and Warranty?
Owning this warranty signifies that you've taken a commendable step towards energy independence with your solar system. And if you've incorporated battery storage, kudos to you! By selecting a Solar Insure Certified Installer, you've secured 30 years of parts and labor coverage for your solar system and an additional 20 years for your battery storage system.
Your solar installer's role with Solar Insure
Your installer's ability to monitor and troubleshoot your system largely depends on the equipment's manufacturer. They can identify issues and arrange for any necessary replacements or repairs.
Solar Insure Certified Installers are compensated for their monitoring and maintenance services through the Solar Insure program.
Solar Insure incentivizes your solar installer with quick claim payouts
Solar Insure promptly pays any claims out to your installer, encouraging them to quickly address any concerns with your solar or battery system, as they are compensated for their efforts. Before Solar Insure, installers had to bear labor and transportation expenses after installation.
While manufacturers often cover up to 70% of the costs, you no longer need to worry about any remaining expenses not included in the manufacturer's warranty, especially labor costs. Solar Insure has got you covered.
What happens if my solar installer or the manufacturing company for my equipment goes out of business or gets acquired?
Like any industry, companies in the solar sector may either shut down or be acquired. Given the substantial investment in solar and battery storage systems, ensuring that our assets remain protected, even if the original company ceases to exist, is crucial. Learn more about what happens if your solar installer goes out of business here.
Solar Insure collaborates with partners who prioritize sustainability and climate resilience to offer homeowners this essential peace of mind, ensuring top-notch solutions for our solar clientele. A prime example of this commitment is our collaboration with Zurich North America, a company dedicated to crafting products and services that bolster climate resilience.
Thanks to our collaboration with Zurich North America, we can offer an insurance-backed warranty that surpasses the standard manufacturer's warranty. Solar Insure Certified Installers equip homeowners with a state-of-the-art solar energy monitoring system complemented by this enhanced warranty. Should a manufacturer default and fail to honor their solar panel or battery warranty, Solar Insure's 30-Year Monitoring and Warranty intervenes. Knowing that a reputable company like Zurich North America backs such a warranty is reassuring. Solar Insure will also connect you with another certified installer to handle any necessary repairs in such scenarios.
What if you have a battery storage system and you have Solar Insure's 20-Year Battery Monitoring and Warranty?
It's an excellent time for homeowners to take advantage of adding a battery storage system to their homes. According to the IEA, it's estimated one in five new cars sold in 2023 will be electric. It's important to consider the many benefits that a home EV charging station can offer, and when your system is powered by the sun, you'll want to protect your systems. Having Solar Insure's 20-Year Battery Monitoring and Warranty means if your battery goes below a certain capacity, then Solar Insure covers a replacement battery along with labor and travel expenses. You can learn more about incorporating, battery storage into your home energy system.
Is my Solar Insure monitoring and warranty transferable?
Yes. Every Solar Insure 30-Year Monitoring and Warranty and 20-Year Battery Monitoring and Warranty includes hassle-free transfer to any number of new homeowners within the 30 years of coverage if and when you decide to sell your property. This creates a considerable value and selling proposition for real estate agents selling a home with Solar Insure. The new owner will have the same benefits from existing warranties or monitoring services, which positively impact the property's value and marketability. The article Shining Light on Solar Insure: What it is, and What it's Not, offers more information on why people choose our monitoring and warranty products to safeguard their solar and battery systems.
Solar Insure's customer commitment
If any of your questions weren't answered here, you'll be glad to know our team is ready to chat with you. Tel: 714-625-8204.
At Solar Insure, we believe that you deserve to have the best solar experience. We value communication, honesty, empathy, and foresight. Solar Insure encourages proactive interactions with customers, aiming to anticipate their needs and create memorable experiences.
More than 65% of individuals have increased expectations for customer service today compared to 3-5 years ago. In the competitive solar industry, superior customer service is essential. Our guide for solar installers stresses the importance of clear communication, upholding honesty, practicing empathy, having foresight, and going the extra mile. At Solar Insure, we're committed to upholding these standards and are actively uplifting the residential solar installation experience. We're so glad to have you on the greatest solar journey!