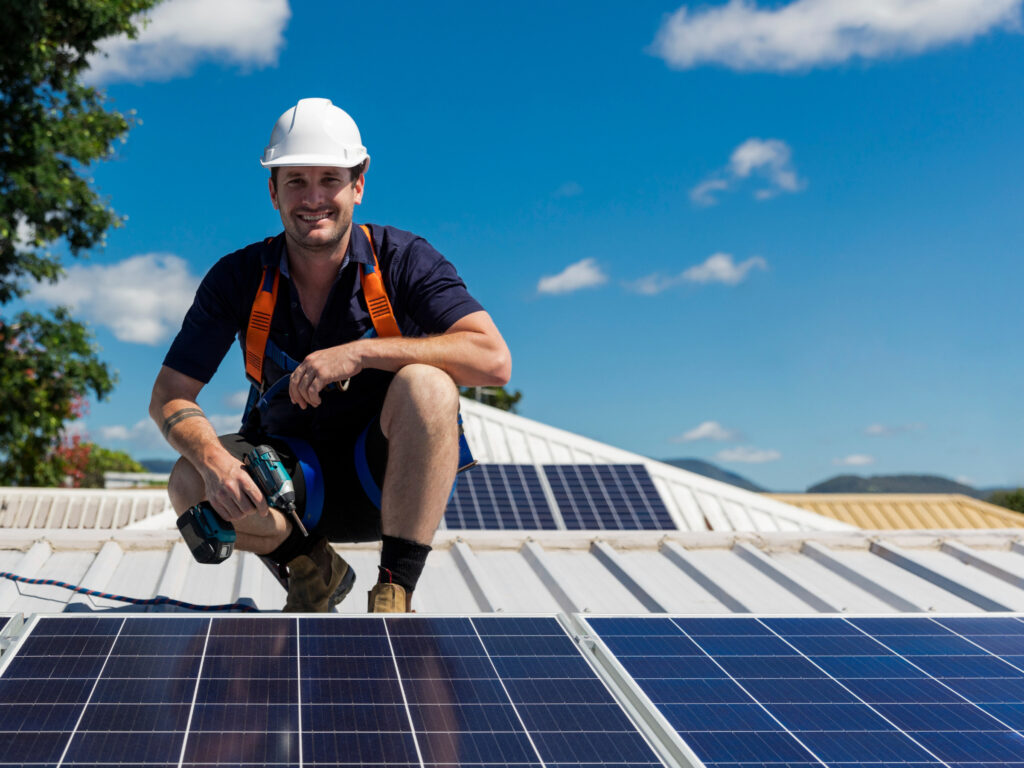 ---
The solar industry has experienced substantial growth driven by aggressive federal policies, tax credits for solar investments, declining installation costs, increased environmental awareness, and recognition of the benefits of clean energy.
As with any growing sector, solar companies must stay competitive to navigate the changes and adapt to the shifting market dynamics to ride the solar coaster successfully. In this article, we'll delve into strategies to help grow your solar business to survive and thrive in this ever-changing landscape.
Diversification and broadening your solar business services
Solar installers expanding their installation services to include energy storage, electric vehicle (EV) charging stations, and energy efficiency enhancement services can provide resilience and new avenues for growth. These additional offerings can broaden your customer base and revenue streams, making you more competitive in the solar market.
Battery storage capacity in the U.S. continues to surge with a 52% year-on-year increase. As battery storage continues to gain traction, consider whether your company is equipped to handle battery sales and installations. Adding batteries to existing systems and providing ongoing care can strengthen customer relationships and expand your business.
Don't forget the importance of after-installation service for homeowners. Many abandoned solar systems need service providers in your area. Taking on these homeowners as customers is a great way to strengthen the solar industry and add to your core offerings.
As residential solar installers assess the 1,641 MWdc installation milestone reached in Q1 2023, reflecting a robust 30% year-over-year growth, it's crucial to note the forecasted contraction experienced now and into 2024. Meanwhile, the commercial PV market, with a promising 27% increase from Q1 2022 and 391 MWdc installed, offers an attractive avenue for diversification, especially as easing supply chain issues point towards projected growth (SEIA).
Given these dynamics and Solar Insure's coverage for projects up to 2MW, residential installers have a ripe opportunity to expand into the commercial sector, which is set to enjoy sustained growth driven by emerging markets and IRA tax credit adders, despite the ebbs from California's NEM 3.0 policy. This strategic pivot could provide a cushion against residential market fluctuations and position installers to capitalize on the substantial growth potential in the commercial and industrial solar segments.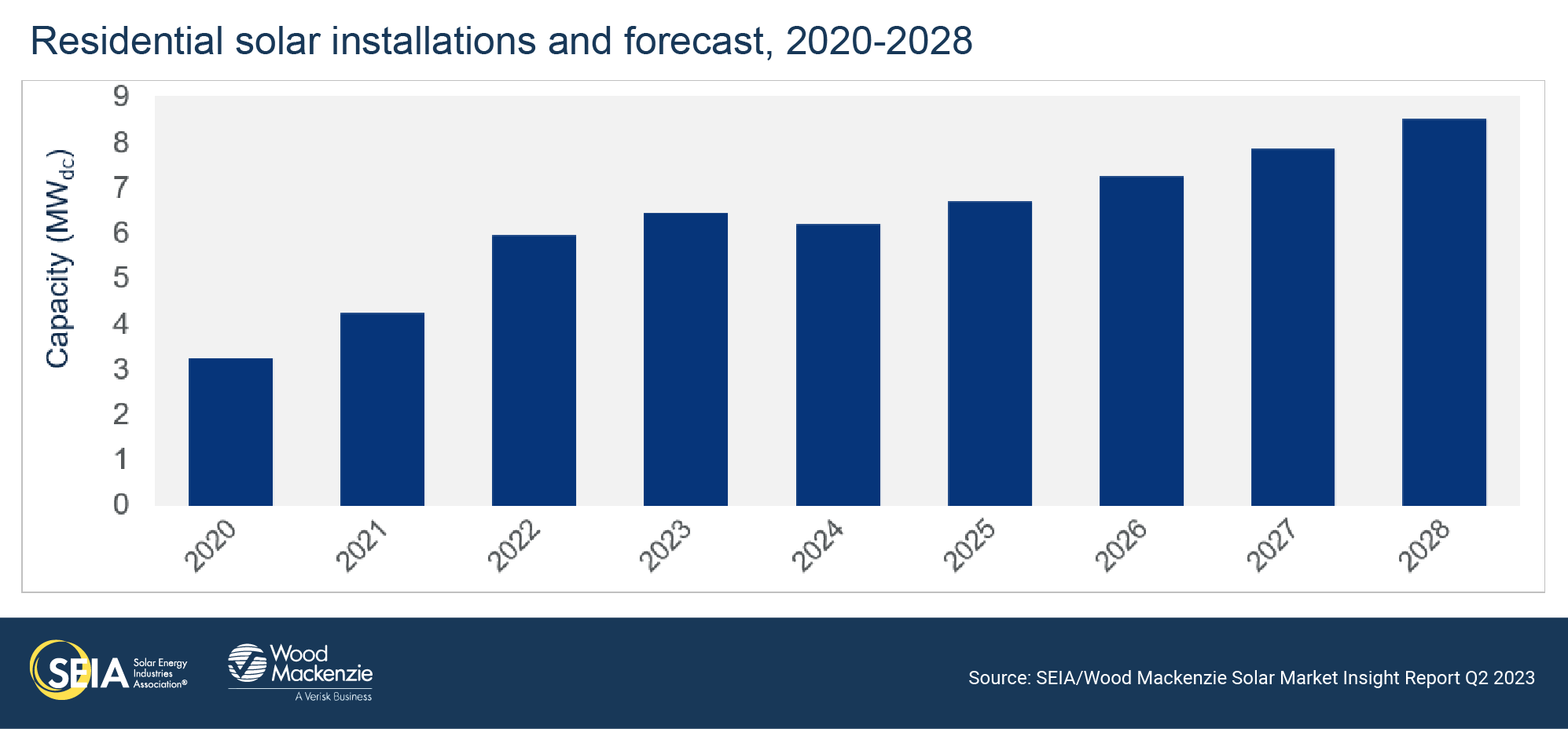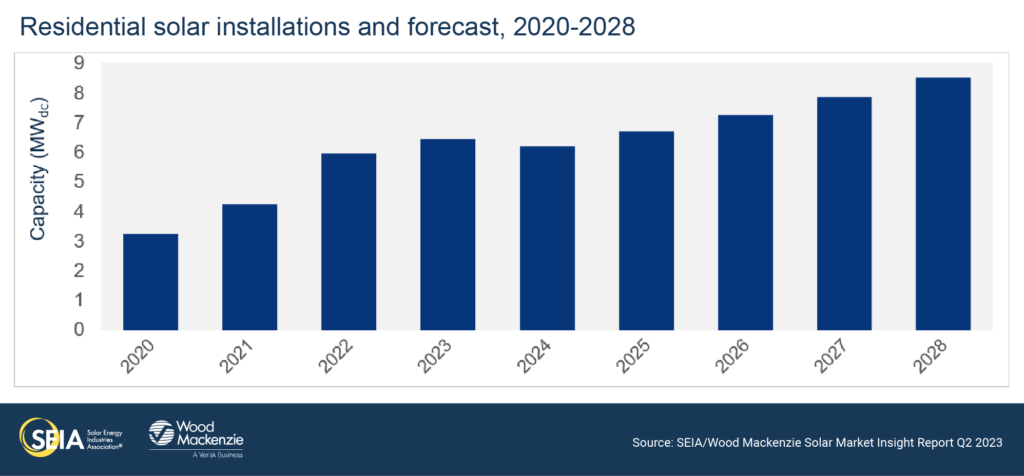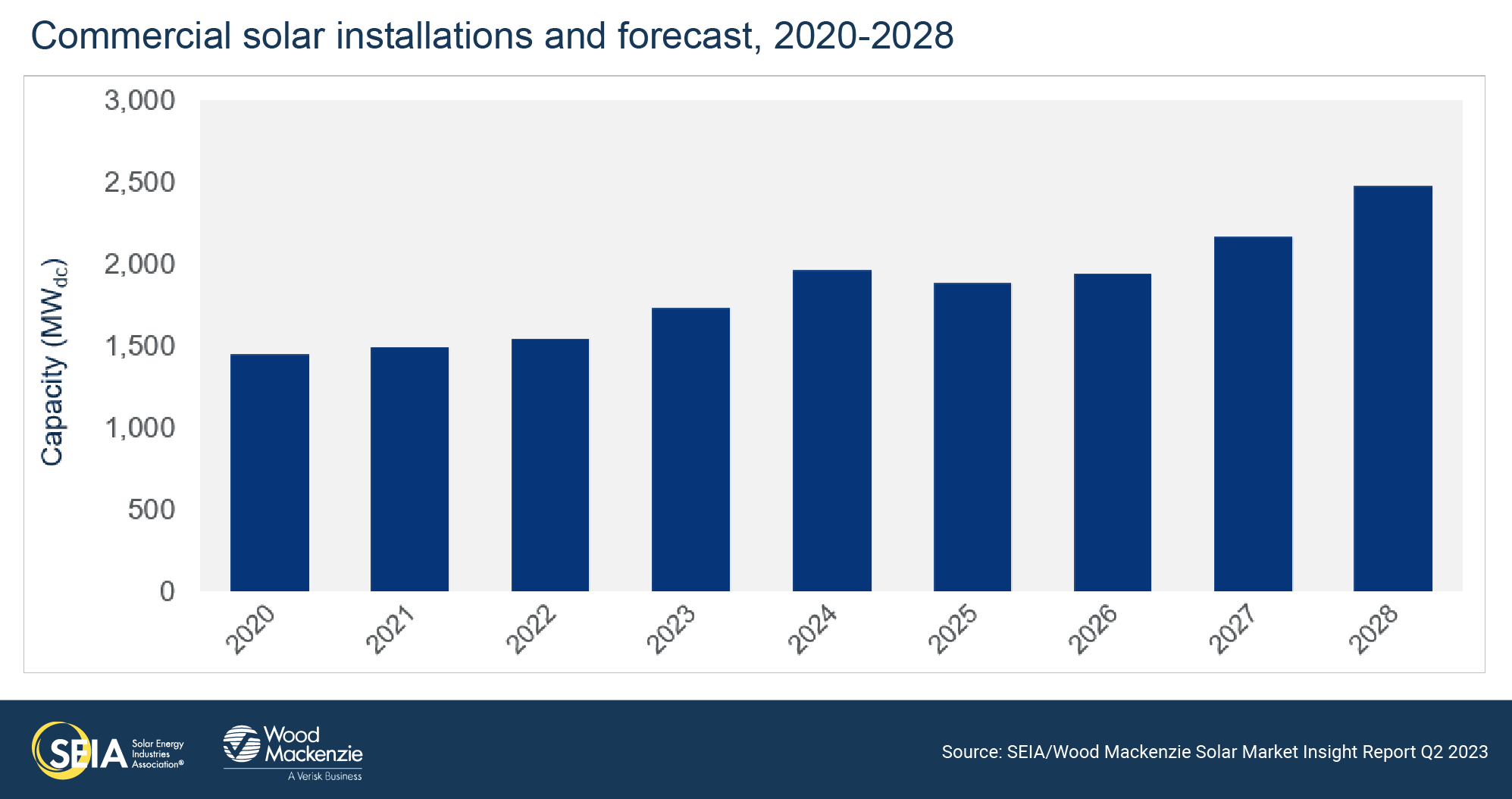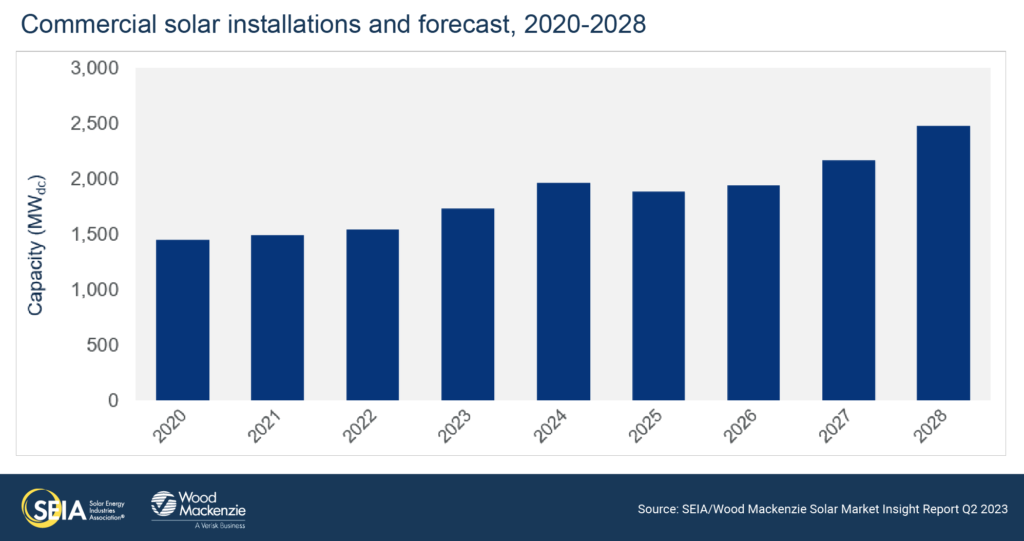 ---
Exploring new residential solar markets
Expanding into different markets and geographic regions can be a game-changer for solar companies. Identifying untapped opportunities for solar growth is crucial. Tailoring strategies for residential, commercial, and industrial clients to suit each sector's unique needs and preferences is essential. Evaluate market conditions, potential retrofit projects, and operations and maintenance (O&M) services for each market.
Tools like Ohm Analytics can be invaluable for solar installation companies looking to venture into new markets, helping you make informed decisions and navigate the complexities of different regions.
Solar marketing and branding
Effective marketing is essential for building brand awareness. Communicate solar and battery installations' long-term benefits and environmental impact to attract eco-conscious customers. Highlighting your reputation and expertise in your content can improve your search engine rankings and increase your online visibility.
Leverage your Solar Insure Certified Installer Badge to showcase your expertise and credibility. Solar Insure's Certified Installer program offers vetted installers the ability to market and offer their prospective customers the longest warranty and monitoring product in the industry. Homeowners frequently inquire about Solar Insure, so make sure you're leveraging this advantage in your marketing efforts.
Thought leadership is also a critical aspect of a solar installation company. By establishing thought leadership, your company positions itself as a knowledgeable authority in the field of solar energy, instilling trust and credibility in potential customers.
Thought leaders are seen as innovators, well-versed in the latest technologies, regulations, and market trends. Sharing valuable content, industry insights, and a commitment to sustainability can differentiate your company and attract environmentally conscious consumers.
If you lack the time or resources for certain marketing initiatives, leverage Solar Insure, which can help you educate your customers and prospects through various channels.
Customer education and financing
Educating customers on the value of solar is essential. Provide clear information on various channels about how solar systems work, their cost-saving benefits, and their positive environmental impact. Offering competitive financing options can make solar accessible to a broader range of clients.
Solar Insure is on a mission to educate solar professionals and consumers. Leverage our homeowner resource channels and eBooks to facilitate customer education. Additionally, join our webinars and watch our informative content on platforms like YouTube.
If you want to establish your authority in the industry, create a YouTube channel to talk about the most common questions and concerns you're hearing from your homeowners.
Improve operational efficiency
Reducing operational costs while maintaining quality is crucial for sustaining your business in today's market. Streamlining project management and administrative processes can boost efficiency. Implementing effective claims and monitoring systems can optimize system performance and enhance customer satisfaction.
Solar Insure Monitoring, which allows contractors to monitor their solar installations in one place, is a great way to provide top-tier service to your customers and improve operational efficiency. Additionally, Solar Insure enables you to submit warranty claims for covered parts, labor, and roof penetrations within 3 inches, reducing financial burdens and enhancing customer satisfaction. Moreover, the benefits extend beyond financial gains; customers will appreciate the best warranty coverage, leading to increased referrals.
Government incentives and regulations
Staying informed about relevant incentives and programs, including regulatory changes, is crucial. Keep a close eye on programs like Net Energy Metering and leverage extra rebate incentives when available. Staying compliant with evolving regulations is paramount for long-term success.
Networking, trade shows, and building relationships
Building strong industry relationships and collaborating with local businesses can open new doors for your solar company. Join local business networks and associations to tap into valuable partnerships and share best practices. Consider becoming a member of organizations like CALSSA and NABCEP, which can provide resources, advocacy, and support in the renewable energy sector.
Employee training and retention
Investing in employee training and upskilling is essential for retaining a skilled workforce. Continuously educate and train your sales force to ensure they are well-prepared to assist homeowners in their solar journey. Leveraging resources like NABCEP, Solar Surge, and Solar Insure's educational content can enhance your team's expertise and build customer trust.
Growing Your Solar Business: Preparing for the future
The solar industry operates in cycles; therefore, it's essential to plan for the long term. Develop strategies for building a resilient and adaptable business that can withstand market fluctuations and continue to thrive.
The solar industry presents many opportunities for expansion and long-term viability. However, success hinges on adaptability, diversification, and having a keen eye for market shifts. By weaving these strategies into your solar business blueprint this will help you stay on top of emerging trends, regulatory updates, and industry best practices, ensuring a long-term competitive edge in the dynamic solar landscape.