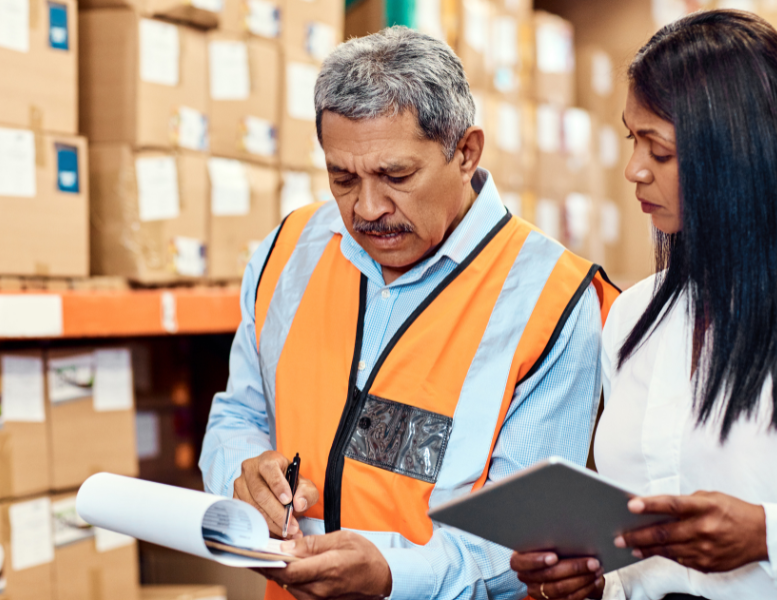 Supply chain issues are hitting nearly every industry, from agriculture to the automobile industry, electronics, construction, and solar. These supply chain issues have become a worldwide problem requiring immediate solutions. Despite supply chain chaos, renewable energy, particularly solar energy, remains officially cheaper than any fossil fuel energy when based on Levelized Cost of Energy (LCOE).
Solar supply chain hurdles are echoing across the industry. We're currently seeing the crunch from halted shipments, China COVID lockdowns, increased materials pricing, fuel lockdowns, tariffs, Forced Labor Prevention Laws, and several other issues.
This is why now is the time to leverage two critical things 1) smart supply chain strategies and 2) Solar Insure to protect solar investments and weather the supply chain storm.
Addressing supply chain strategies
Implementing supply chain strategies builds a roadmap that ensures companies get their products to customers with minimal issues and consists of having backup plans when problems arise.
When materials are flowing, it's sometimes a challenge to stop and consider what we'd do in our business when supplies are harder to come by. Many companies don't create a plan b for when supply chain issues hit. Disruption today should equate to planning for tomorrow, and here's how.
It's said that a wise person learns from his mistakes. A wiser one learns from others' mistakes.
Now is a particularly important time to assess disruption as a learning lesson and use this crunch time to become more resilient toward future threats. Whether you already have a supply chain strategy or are developing one now for future resiliency, here are some questions you'll want to explore:
What are the costs (variable and fixed) impacting current prices?
Is the disruption a result of policy issues that will become resolved shortly?
Is the supply chain disruption inflated or based on real circumstances?
Are those costs falling, plateaued, or increasing?
What are particular areas of the supply chain being affected?
How are others in the industry responding?
How will your team position themselves for the next supply chain distribution?
Despite current challenges, breaching cost parity with fossil fuel has put the solar industry in a position where supply chain strategies are of the utmost importance to longevity in the energy industry.
Another core strategy right now is to leverage the Approved Vendors List of Manufactures and develop new relationships with a wider network of local vendors. Some of our manufacturers are expanding production in the U.S. to serve this need.
6 Strategies for building a more resilient supply chain:
Multisourcing
Nearsourcing
Manufacturing network diversification
Inventory and capacity buffers
Ecosystem partners
Platform, product, or plant harmonization
In addition to these strategies, implementing a 30 year Monitoring and Warranty can help manufacturers, installers, and homeowners confidently move forward with solar project plans.
Adopting Solar Insure 30 Year Monitoring and Warranty for stability during challenging times
As we've seen in recent years, M&As, and shutdowns are not uncommon. The Solar Industry is rapidly growing. With growth comes closures from businesses that either delivered poor quality services, had subpar customer service, had legal action taken against them or lacked the suitable solar business structure to stay in operation.
Whatever the case, solar businesses and manufacturers close or halt services and production. An example of this is a large manufacturing brand that recently stopped panel production but will be getting into energy storage specifically because of forecasted supply chain issues. This is where leveraging Solar Insure comes in as a shining win for customers right now, removing the fear from uncertainty in a volatile period of time. Will it pass? It always does, and there will be growth ahead. However, the following factors in the news can be nerve-racking for homeowners in the market for solar.
The Antidumping and Countervailing Duties (AD/CVD) Anti-Circumvention Petition
Section 201 Tariffs
The Uyghur Forced Labor Prevention Act and Forced Labor WROs
General Global Supply Chain Issues (likely resulting from COVID-19)
Increase fuel costs for transportation
Increased costs for equipment and materials
China COVID lockdown
Yet despite these supply chain disruptions, solar remains cheaper than oil and gas
While we power through these times, with net metering threats and higher supply costs, the fact remains that when we look at the Levelized Cost of Energy (LCOE), solar remains cheaper than oil and gas. A record number of people are sourcing electric vehicles and solar power to get relief from fossil fuel costs and help lower the pressure on carbon emissions.
6% of Americans had already installed solar panels and another 46% were considering it. – PEW Research
Solar systems should ideally pay for themselves within 10 years. – Vikram Aggarwal, CEO & Founder of EnergySage
"I do not think that there is any other quality so essential to success of any kind as the quality of perseverance. It overcomes almost everything, even nature." – J.D. Rockefeller
Moving forward, we'll need continued efforts toward stabilization for rooftop solar, and one of the greatest stabilizers is the security found in a 30 year Monitoring & Warranty from Solar Insure.
Resources
https://www.energy.gov/sites/default/files/2022-02/Solar%20Energy%20Supply%20Chain%20Report%20-%20Final.pdf
https://cleanpower.org/wp-content/uploads/2022/05/2021-ACP-Annual-Report-Final_Public.pdf
https://oilprice.com/Alternative-Energy/Renewable-Energy/Renewables-Remain-Cheap-Despite-Supply-Chain-Chaos.html
https://www.energy.gov/sites/default/files/2022-02/Solar%20Energy%20Supply%20Chain%20Report%20-%20Final.pdf