Wisconsin offers a number of incentives for reducing the cost of solar power production equipment.  The most cost-effective of these are grants and rebates, and Wisconsin offers both of these.
Summary of Wisconsin Incentive Programs
•Federal Tax Credit 30%
•State Rebate up to 35%
•State Grants Available

Wisconsin Grants and Rebates
Focus on Energy grant program is available in varying amounts to all applicants, and they also offer a 50% grant for businesses for marketing, up to $10,000.  The Energy Independence Fund offers grants up to 50% of project costs. WE Energies offers a direct incentive in the form of a grant up to $100,000 for non-profits.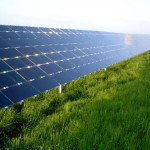 Focus on Energy also provides a rebate up to 35% of costs incurred in purchasing and installing new solar water heating systems, and up to 25% for photovoltaic systems.  WE Energies also provides rebates in the amount of 30% of the FOE incentive earned for residential and commercial customers, and up to 100% FOE match for non-profit organizations.
Wisconsin Incentives
There are five utility companies which offer production tax credits up to $.30 kWh.  There are both property tax and sales tax exemptions available for installing solar power systems.
Financing Options
Wisconsin allows residents to acquire loans and pay them back through their local utility bills, the loans are available through any Wisconsin municipality.
Additional lending programs are available through the federal government.
Additional information, and more programs available through the federal government can be found by visiting the DSIRE:Database of State Incentives for Renewables & Efficiency