A few weeks after announcing "significant" layoffs, Suniva, a US-based manufacturer of solar cells and modules, has filed for voluntary Chapter 11 bankruptcy.
Suniva revealed the layoffs at both of its U.S. plants in late March but provided few details; however, WARN Act disclosure documents showed that the company cut 131 jobs at its Norcross, Ga., facility and 59 jobs at its Saginaw, Mich., location. While some local reports suggested the Saginaw plant had been completely shut down, the WARN Act document said the plant "will remain open with a reduced staff," though the filing did not specify whether the plant would continue.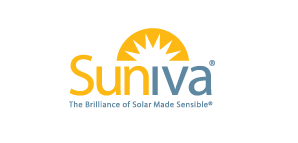 Solar Insure remains committed in providing clients of Suniva panels long term warranty products including 5 year product warranty as well as a 15 year product warranty. Homeowners who have installed and purchased extended warranty coverage of Suniva panels should have their installer representatives contact Solar Insure for any warranty related issues. Customers who have not purchased our extended warranty should contact Suniva directly.
SolarInsure's 15 Year Extended Panel Warranty
Solarinsure is known for its warranty protection and exceptional customer service. When purchased through an authorized reseller, products marked with Solarinsure fifteen-Year Limited Warranty are warranted to be free from defects in materials and craftsmanship under normal use for a period of 15 years.
Solarinsure will, at its sole option, replace any defective product with the same product or one of equal or lesser value during the warranty term. Replacement products provided under our warranty are warranted against defects in materials and workmanship from the date of the replacement for 90 days or, if longer, for the remainder of the original warranty period. This warranty is transferable and covers the current homeowner of the solar installation.