The state of Pennsylvania offers many incentives for converting to solar energy.  Among the most cost-effective are grants and rebates, and numerous of these are available in the state.
Summary of Pennsylvainia Incentive Programs
•Federal Tax Credit 30%
•State Tax Rebate $1.75-$2.25
•Numerous Available Grants

Pennsylvania Grants and Rebates
Pennsylvania administers the DCED – High Performance Building Incentives Program which provides a grant in the amount of 10% of project costs or $500,000, whichever is less, and also provides grants in the amount of $5000 per job created within three years.  This program is available for both commercial and residential applications. High Performance Green Schools Planning Grants offers 10% of costs for building or renovating solar systems. Pennsylvania Energy Development Authority (PEDA) – Grants are available for commercial and industrial applications to $1.5 million, with some cost share.  Pennsylvania Energy Harvest Grant Program offers programs for schools, governments, and institutions.  PPL Electric Utilities offers grants to reimburse non-profits, construction companies, architects, and designers for achieving LEEDS certification in new projects, up to $10,000.   There are also two grant programs administered in First Energy areas, one for all sectors, and one strictly for commercial and public sectors.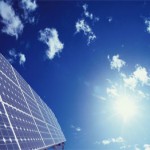 There is a rebate program provided by PA Home Energy (West Penn Power) up to $1000.
Financing Options
Programs provided by the Department of Community and Economic Development (DCED) and the Department of Environmental Protection (DEP) provide up to $5 million for solar projects. Many other loan programs are available through the different utility companies.  Additional resources for financing are also available through the federal government.
Visit the DSIRE:Database of State Incentives for Renewables & Efficiency for further details.