The state of New York provides many incentive programs for the use of solar energies.  The most cost-reducing of these are grants and rebates, of which New York has several programs available.
Summary of New York Incentive Programs
•Federal Tax Credit 30%
•State Rebate $2-$5W
•State Tax Credit of 25%

New York Grants and Rebates
The state grant program is available in the residential sector  to pay up to 50% of costs for a solar system, with maximum amounts from $5000-$12000, depending on whether property is single or multi-family property and whether they are served by the National Grid program.  Additionally, businesses in the industry can utilize grants of 50% of the cost basis of installation of new systems. There is also a grant program available for businesses in the manufacturing of solar power equipment.
The Energy Smart New Construction Program rebates from 50-75% of incremental costs incurred by adding solar equipment to a maximum of $850,000, $1.75 million for Con Edison customers.  The PV Incentive program rebates customers from $2-$5W for installing photovoltaic equipment. The National Grid rebate program is 15% of costs, to a maximum of $1500.  The Long Island Power Company rebates customers from $1-$5W. Finally, the Town of Southampton offers a rebate of $2500 to residents who add a solar generation system.
New York Tax Credits
The Green Building Tax Credit offers corporations, construction companies, and owners of multi-family residential units a tax credit of up to $2 million per building, varying by project scope.  New York provides tax credits for residential and multi-family residential installations of 25%, with a $5000 cap.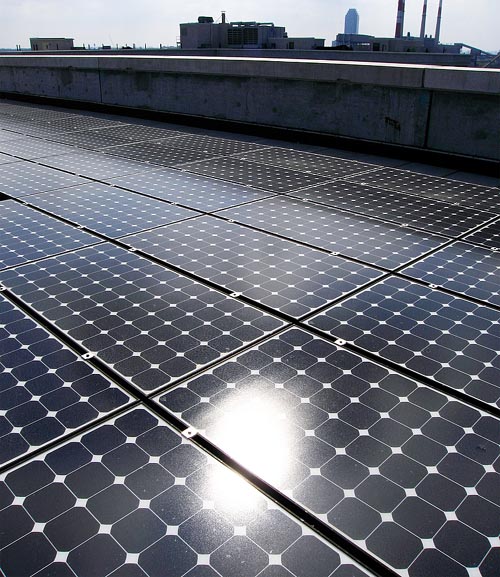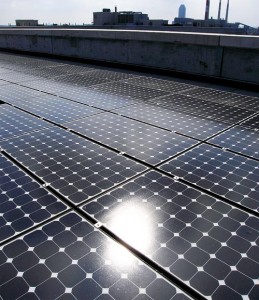 New York City offers property tax abatement of 8.75% of property taxes due when they install a solar power system.  Throughout the state, there is an exemption from sales tax, and also the state offers localities the option of exemptions from property tax.  The town of Southampton offers a discount on permit fees for installation of solar equipment, reducing the fee to $150 from $1000.
Financing Options
The Energy Star Loan Program is available to lend up to $20,000 at a 5.99% rate for solar power installations.  The state's Energy Smart Loan Fund subsidizes loans of up to $5 million for qualifying projects.  Additional lending options are available through the federal government.
Visit the DSIRE:Database of State Incentives for Renewables & Efficiency for further details.