New Hampshire offers a few incentive programs for securing energy through solar power. The most cost-reducing incentives are rebates, which are available both through the state and through the utility rebate programs.  Additional resources are available through the federal government.
Summary of New Hampshire Incentive rograms
•Federal Tax Credit 30%
•State Rebate of $3W
•2 Utility Rebates up to $3,500

New Hampshire Rebates
The state of New Hampshire offers a rebate to residents of $3W, up to a maximum of $6000 or 505% of system cost, whichever is less.  National Grid provides a rebate through utility companies to a maximum $1500 for single residences, and up to $100,000 for multi-family properties and commercial applications. New Hampshire Electric Co-Op rebates $3500 to customers who install photovoltaic systems and $1500 for solar water heaters.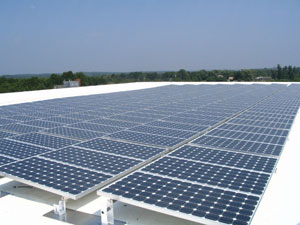 New Hampshire Tax Incentive
The state offers a property tax exemption when residents install solar energy systems.
Financing Options
New Hampshire offers loans to businesses at a special rate of prime minus 1% for installation of solar systems.
Further information can be obtained by visiting DSIRE:Database of State Incentives for Renewables & Efficiency