Minnesota offers a multitude of programs aimed at increasing solar power usage. Cost savings are most significant with the use of available grants and rebates in Minnesota.
Summary of Minnesota Incentive Programs
•Federal Tax Credit 30%
•State Rebate $2-$2.25
•29 Utility Rebates $2W

Minnesota Grants and Rebates
The state offers a grant program of $4700 to low income residences.  There are also grants available for commercial and industrial customers through two of the main utility companies in the state.
The state offers a rebate of $2-$2.25W for installed photovoltaics, and a rebate of $1000-$3000 for a solar water heater.  Additionally, there are 29 utility companies around the state that offer a rebate in the amount of $2W, and must be used with the state program.
Minnesota's Other Incentives
Austin Public Utilities offers $1 per kWh produced with solar systems.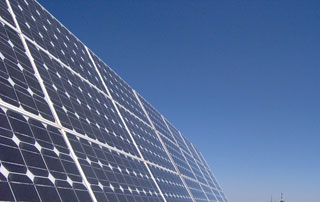 Minnesota exempts solar energy producing equipment from both sales and property taxes.
Financing Options
Minnesota offers a number of loan programs, both through the state and some of the public utility companies.  Additional loan programs are available through the federal government.
Additional information can be found by visiting the DSIRE:Database of State Incentives for Renewables & Efficiency.