Maine provides limited resources for businesses and residences wishing to convert to solar power.  They do offer both a grant program and a rebate program currently.   Additional resources for Maine residents can be found on the federal government solar incentives page.
Summary of Maine Incentive Programs
•Federal Tax Credit 30%
•State Rebate up to $2000
•Renewable resources grants

Maine Grant and Rebate Programs
Maine offers a state grant program administered by the Public Utilities Commission for non-profits, rural electric cooperative, and quasi-municipal corporations and districts. The amount of the grant varies by the project, with a maximum amount of $50,000.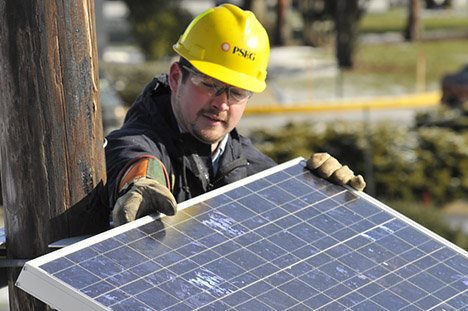 The state's rebate program offers a maximum rebate of $2000 for purchase and installation of photovoltaic systems, and $1000 for solar-thermal systems. This rebate is available to all residential and commercial, nonprofit, schools, institutions, governments, agricultural and institutional sectors.
Financing Options
Maine's Home Energy Loan Program (HELP) is available at a rate of 3.95% to homeowners, for loan amounts from $2,800-$30,000.  Additional financing options are available through the federal government.
For additional information visit the DSIRE:Database of State Incentives for Renewables & Efficiency