Kansas currently has very limited programs available for conversion to solar power.  The federal government, however, offers a wide range of programs to all states.
Summary of Kansas Incentive Programs
•Federal Tax Credit 30%
•Property Tax Exemption
•Manufacturers Lending Program

Kansas Incentives
Kansas does offer exemption from property taxes for photovoltaic systems and solar water heaters.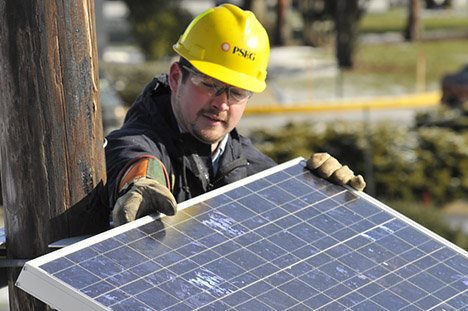 Financing Options
Kansas offers lending programs to manufacturers of solar energy equipment, up to $5 million.   Additional lending programs are available through the federal government.
Additional information can be found by visiting the DSIRE:Database of State Incentives for Renewables & Efficiency.