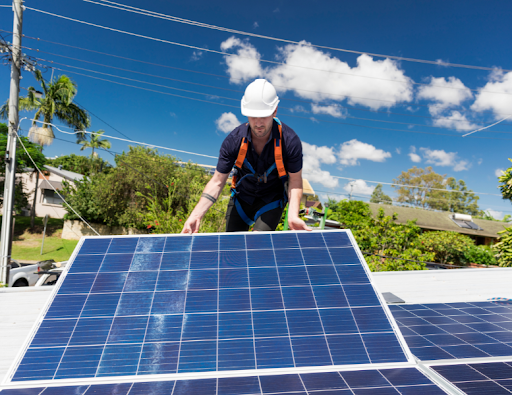 ---
Backup without batteries is possible with Enphase® IQ8
In this article, we will answer the following questions:
Table of Contents
Enphase® is a trusted brand, and we're thrilled to provide a 30-year warranty that includes zero deductibles, parts and labor, and peace of mind. Here's why Enphase® IQ8 inverters are so impressive.
What is the Enphase® IQ8?
Enphase® has introduced the IQ8 micro-inverter, which promises to enable customers to operate their solar panels off the grid without a battery. Previously, solar panel arrays were either power systems, meaning they stopped working when the grid shut down, or they operated with batteries to supply backup power.
This is an innovation that the renewable energy industry has never seen before. Let's look closer at the AVL approved IQ8 to see its capabilities.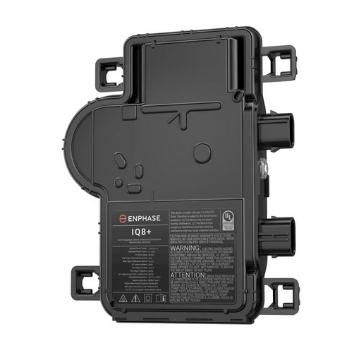 Image source: Enphase®
Why was the Enphase® IQ8 chosen as a top product?
Microinverters convert DC power generated by solar panels into AC power that is used to power our homes. IQ8 micro-inverter is marketed as "grid-agnostic," which means it can work even without a grid power supply. The IQ8's fast computing rates allow it to respond to either added or eliminated electrical demands in as little as 20 ns (nano-seconds).
That's fast enough for your system to build a reliable local AC microgrid to effectively handle solar panels' data. The device generates a tiny personal power network, avoiding the need to send power to the main grid for DC to AC conversion. Because of these features, the IQ8 micro-inverter was considered a top product.
How does the Enphase® IQ8 Work?
There are four potential configurations of the Enphase® IQ8 micro-inverter for different demands of customers:
Solar only: The system provides no backup. It saves money by supplying client loads with the power generated and, when permitted, exporting surplus electricity back to the grid.
Sunlight Backup: Besides the advantages of the solar-only case, the service includes backup power for up to four vital loads while the sun shines.
Home Essentials Backup: Here, a small battery is used with the IQ8 micro-inverter. This particular system offers vital power backup at any time, day or night.
Complete Energy Independence: Large batteries are also attached with an IQ8 micro-inverter. This configuration provides full backup power for the entire house at any time, day or night.

Image source: Enphase®
There are no size constraints on coupling Enphase® batteries with a solar panel system for customers who want one. With the support of Enphase® contractors, all designs can be modified for clients. Because it is an actual micro-grid inverter, the IQ8 micro-inverter is a game-changer for the solar industry.
What are the benefits of Enphase® IQ8?
Shade tolerant and protection from failure – whenever one panel's production drops, the remaining panels of the array continue to produce at maximum capacity. This could enable the isolation of a faulty panel from the other panels or minimize the impact of shade.

Image source: Enphase®
Flexibility in size
It may not be feasible to install a string of 6-12 solar panels on the same rooftop if the roof is small or oddly shaped. Enphase® IQ8 addresses this issue because there are no limits on the string length or structure of IQ8.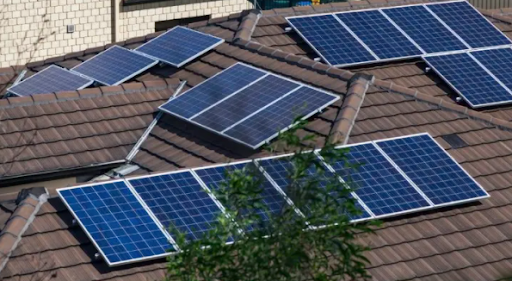 Modular structure
Start with less and add more as you go with the flexibility of an Enphase® system. Starting offsetting with 25-50% is perfectly fine and gradually expanding the solar array to get over to 100% offset.
Backup power
Enphase® IQ8 backup power solutions can provide complete confidence in overall power production and consumption for nighttime backup or blackouts. This is one of the most impressive features of the IQ8.
What is the difference between IQ8 & IQ8 plus?
Enphase® inventors have developed a new solar model that supports a new IQ series microinverter. Both IQ8 and IQ8+ have the same performance characteristics, efficiency, bi-directional, and reliability. The only difference occurred in technical evaluation; IQ8+ has a little more input and output power than IQ8. The Solar Insure 30-year warranty covers both of these.
What is the lifespan and warranty of Enphase® IQ8?
Enphase® IQ series microinverters have a 25-year parts warranty developed to meet the performance warranty over most solar panels, and SolarEdge's 12 year parts warranty may be increased to 20-25 years for an additional price. Both Enphase® and SolarEdge customers can purchase a full 30 year warranty with Solar Insure, which includes parts, travel, shipping, and labor, as well as a zero deductible, bridging the gap in coverage from the manufacturer's warranty.
References
https://enphase.com/installers/microinverters/iq8/iq8
https://s3.amazonaws.com/ecodirect_docs/ENPHASE/IQ8/Enphase-IQ8-SUC-TB-0006-01-EN-US-2021-11-05.pdf
https://www.altestore.com/store/inverters/micro-inverters/enphase-energy-micro-inverters-p40450/
https://enphase.com/sites/default/files/2021-10/IQ8-Series-DS-US.pdf