The State of Alaska has very limited programs for conversion to solar power systems at this time.   However, the federal government does offer many programs to help offset the costs.
Summary of Alaska Incentive Programs
•Federal Tax Credit 30%
•State Grants Available
•Production Incentive $1.5 kWh

Alaska does have a grant program available through the Renewable Energy Grant Program. These grants are for local governments, tribal governments, commercial and utility applications, in various amounts depending on the project.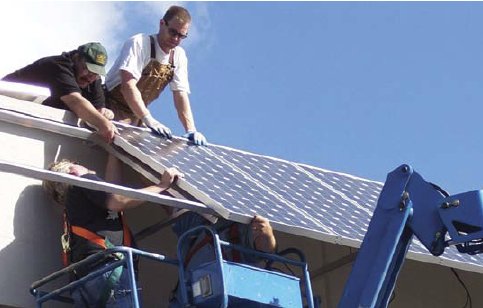 Alaska's SNAP program (Sustainable Natural Alternative Power) offers production incentives to all sectors in the amount of $1.5 kWh produced and fed into the grid.
Financing Options
The state offers loans for photovoltaic systems in the form of the Power Project Loan Fund, in varied amounts.  Additionally, there are numerous financing sources available through the federal government.
Further information can be obtained by visiting DSIRE:Database of State Incentives for Renewables & Efficiency.