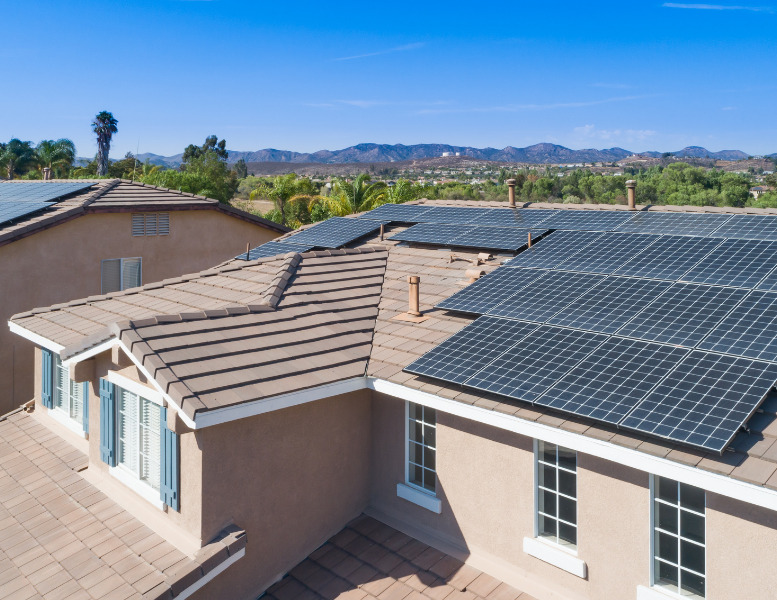 As the solar industry explodes, many questions arise from potential new customers. As one of the leading players in the solar warranty space, Solar Insure has been a hot topic on platforms like Reddit. This article addresses 13 specific questions about Solar Insure, providing clarity and insights to help you make informed decisions about your solar investments.
What is the primary purpose of Solar Insure's warranty program?
Solar Insure's mission is to safeguard renewable energy investments, support the growth of clean, sustainable energy, and deliver peace of mind for homeowners and the solar industry.
How does Solar Insure's claims process work?
There are three core steps for processing a claim with Solar Insure.
Step 1: Your Solar Insure Certified Installer will always be the one to issue the Return Merchandise Authorization (RMA) with the manufacturer. Unless the manufacturer's warranty has expired, then there is no need for this step.
Step 2: Your Solar Insure Certified Installer will then perform the work.
Step 3: Your Solar Insure Certified Installer then files the claim with Solar Insure to be reimbursed.
Solar Insure emphasizes rapid claim processing, with 7-10 days for a warranty specialist to complete the evaluation of their claim and issue a check. It's essential to reference Solar Insure's claims guidelines for an understanding of the requirements. Additionally, the claim process may necessitate the submission of necessary documents, including an itemized invoice detailing repairs, manufacturer labor reimbursement, a description of the work performed, the inverter log, before and after photos of the repair, and a service report.
How long has Solar Insure been operating in the solar business?
For over 15 years, Solar Insure has been dedicated to protecting investments in solar to safeguard consumers while speeding up the shift toward renewable energy sources.
Is there an easy-to-find link on the Solar Insure website to file a claim?
Yes, you can file a claim with Solar Insure here.
How does Solar Insure monitor solar systems for potential failures?
Solar Insure's Daybreak Monitoring is geared toward Solar Insure Certified Installers who can use the centralized dashboard to consolidate data from multiple inverter manufacturers. It provides easy-to-analyze alerts for component-level faults and maintenance needs. It tracks production and consumption data for a thorough system performance analysis, enabling early detection of potential failures. From there, installers can triage and schedule repairs in order of priority.
What happens if a solar system installer retires or closes their business? How does Solar Insure handle such situations?
If a homeowner is under the Solar Insure 30-Year Monitoring and Warranty and their installer is no longer in operation, there's no need to worry. Solar Insure will promptly intervene and secure a new service provider to ensure continuous support.
Are there any Better Business Bureau (BBB) complaints against Solar Insure?
There are no BBB complaints against Solar Insure. However, many customers have shared their experiences with Solar Insure on Google Reviews. These reviews highlight the company's responsiveness and support, especially in situations where the original solar panel providers went out of business. It's always a good idea to check both the BBB and other review platforms like Google Reviews for a comprehensive understanding of a company's reputation and customer feedback, and Solar Insure encourages homeowners to do just that.
Who backs Solar Insure, and what is their history in the solar industry?
Solar Insure is committed to ensuring a sustainable and resilient future for all its stakeholders, which is why we've joined forces with Zurich North America, a leading insurer renowned for its dedication to sustainability and climate resilience. Zurich aims for net-zero emissions by 2030 and is recognized by the S&P Global Corporate Sustainability Assessment as one of the world's most sustainable insurers. This collaboration allows Solar Insure to provide an insurance-backed warranty for their 30-Year Monitoring and Warranty, offering customers added peace of mind. This warranty comes into play, especially if a manufacturer goes out of business, ensuring customers are always covered.
How does Solar Insure compare to home warranty companies in terms of service quality and workmanship?
Solar Insure, while not covering Workmanship Warranties, educates homeowners about them. A Workmanship Warranty is provided by contractors to cover installation errors, typically lasting 1-2 years. It doesn't cover equipment faults, which are under the manufacturer's warranty. There are express intent warranties, explicitly stated in contracts and implied warranties, governed by state law but not detailed in contracts. However, these warranties are often insufficient for solar energy adopters, as they may face out-of-pocket expenses for repairs or replacements, especially for components like inverters.
Solar Insure offers a 30-Year Monitoring and Warranty product that extends beyond the installer's or manufacturer's warranty, covering unexpected labor costs. They also have a Certified Installer Program, ensuring homeowners work with top-performing installers. If an installer goes out of business, Solar Insure continues to support the homeowner. This program also benefits installers, allowing them to offer exclusive products and build trust with homeowners. Solar Insure emphasizes the importance of going beyond standard Workmanship Warranties to provide homeowners with comprehensive protection and peace of mind in their solar investments.
Does Solar Insure cover the entire roof or only the areas where the roof is penetrated for solar panel installation?
Solar Insure specifically covers roof penetrations related to solar panel installation. Suppose there's a leak due to faulty installation, attachment, or flashing of the solar panels. In that case, Solar Insure will collaborate with its partners to repair the leak at no additional cost to the homeowner. However, for broader roof warranty specifics, homeowners are advised to consult their roofing contractor, as general roof warranties fall outside the purview of Solar Insure's solar warranty.
Solar Insure's preferred mounting vendor is QuickBOLT, which has yet to have a filed claim in their history, providing excellence in roof penetration products. For other approved vendors, see the Solar Insure Approved Vendor List.
What is the standard warranty duration provided by Solar Insure for roof penetrations?
The standard roof penetration coverage duration is 30 years under Solar Insure's 30-Year Monitoring and Warranty.
Are there any additional services or products that Solar Insure upsells to its customers?
Customers who invest in solar and add the 30-Year Monitoring and Warranty to their solar system can also opt for battery storage and add the 20-Year Battery Monitoring and Warranty.
How does Solar Insure ensure the quality of work and service when handling claims?
Solar Insure ensures the quality of work and service when handling claims by utilizing a rigorous vetting process for their installers. Every installer associated with Solar Insure is required to undergo thorough checks that include evaluating the company's background, verifying contractor licensing, ensuring they meet insurance requirements, reviewing their claims history, and conducting an OSHA check. Additionally, these installers must demonstrate an excellent online reputation and consistently high customer ratings. By choosing Solar Insure, customers are getting peace of mind, top-notch service, and a seamless solar experience.
The Solar Insure commitment
With companies like Solar Insure leading the way in providing monitoring and warranty support, homeowners can confidently invest in solar technology. Whether you're a seasoned solar enthusiast or just starting your journey, we hope this article has provided valuable answers to your questions on Reddit and other platforms. Remember, the sun always shines brighter when you're protected.