Extra Protection for your Customers Solar Installation

An Extended warranty plan adds protection to the life of your customers solar array. Depending on the plan you purchase, you can add additional years of coverage to the standard manufacturer warranty and add additional peace of mind for your customers.
Value, Security and Flexibility for Your Solar Energy Product Warranties through Risk Transfer
SolarInsure's Warranty program provides product warranties and extended warranties to high quality energy companies who manufacture, distribute, or supply energy products. Eligible companies include manufacturers, contractors or suppliers of  solar modules, inverters,  and racking equipment, energy efficient construction materials, or other energy efficiency solutions.
About  Solar Insure
SolarInsure  aims to provide advanced risk management policies to growing alternative energy companies and warranty assumption for energy products. Utilizing SolarInsure's risk management and renewable energy professionals we have extended our penchant for comprehensive underwriting and industry expertise into new and emerging sectors.
Warranty Program Features
Risk Transfer and Flexible Program Structure: SolarInsure will assume up to 100% of the risk on each warranty, structuring the program to each Company's needs and wishes. Companies are able to participate in their warranty program's experience through risk sharing.
Research intensive Underwriting:  SolarInsure's top down approach focuses on the industry, company and product. Analyzing product design, engineering and failure modes, we are able to thoroughly assess and quantify a product's risk.
Inhouse Engineering Resources:
Our seasoned engineering experts have extensive energy experience
and participate closely in the underwriting process. Focus on Risk Management & Loss Prevention: The SolarInsure program provides ongoing Risk Management and Loss Prevention support including training and communication programs that support industry best practices.
Warranty Claims Management:
The program offers fast, efficient and fair resolution of claims.
SolarInsure's aggressive claims management oversight focuses on inclusion of the policyholder rather than exclusion during the claims process.
Competitive Premiums:
The SolarInsure Product Warranty Program offers fair, equitable and justifiable premiums. Premiums are based upon your specific product offering, manufacturing costs, and past warranty expense, and not on the warranty expense of your industry peers.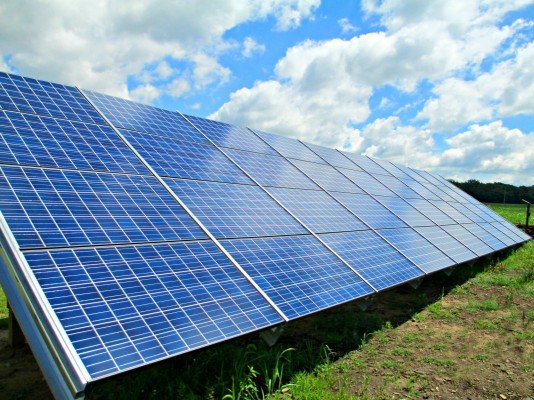 SOLARINSURE SOLAR MODULE  EXTENDED WARRANTY COVERAGE DETAILS
The limited warranties specified below (hereinafter "Limited Warranty") apply to Solar Module models (hereinafter "Module(s)")  and installed by a licensed contractor under applicable local and state laws, and extend only to the original end use purchaser and subsequent owner(s) of the location on which the Module(s) is originally installed (all such persons hereinafter referred to as "Customer"). The warranty start date ("Warranty Start Date") shall be the date of purchase by the original end use purchaser.
1. Limited  Extended Warranty for Module(s)
SolarInsure will, at its sole option, repair or replace the Module(s) if it proves to be defective in material or workmanship for a period ending 5 years from the Warranty Start Date under normal application, installation, use and service conditions. This "5 Years Limited Warranty for Module(s)" does not warrant a specific power output.
2. How this Limited Warranty Applies
The remedies set forth in this Limited Warranty shall be the sole and exclusive remedies, and the original warranty period in this Limited Warranty shall not extend beyond the period set forth therein, nor will a new warranty period begin, upon repair, replacement or pro-rated refund due to power loss at SolarInsure's sole option provided under this Limited Warranty.
Repair or replacement will be made with new or re-manufactured module(s) or parts and the replaced Module(s) or parts shall become the property of SolarInsure. In the event the Module(s) is no longer available, SolarInsure reserves the right, at its sole option, to deliver new or remanufactured module(s) that may differ in size, color, shape, model number, and/or power level.
This Limited Warranty covers the transportation cost for reshipment of any repaired or replaced Module(s) to the Customer site, but does NOT cover the transportation cost and risk including shipping damage or loss for return of the Module(s) to SolarInsure or SolarInsure's authorized agent and any other costs associated with installation, removal, or re-installation of the Module(s). If a Module(s) returned to SolarInsure is found not to be defective or this Limited Warranty has expired, the Customer is responsible to pay for return shipping costs.
3. Limited Warranty Exclusions
4-1. This Limited Warranty does NOT apply to Module(s):
(a) Sold and/or installed outside the geographic territory of the United States and US territories;
(b) Sold AS IS or WITH ALL FAULTS or consumables; or
(c) That had a serial number or any part thereof altered, defaced or removed.
4-2. This Limited Warranty also does NOT apply to Module(s) which have been subjected to:
(a) Damage and/or failure caused by use on a mobile unit including, but not limited to, vehicles, vessels, etc.;
(b) Damage and/or failure caused by non-compliance with national and local electric codes;
(c) Damage and/or failure caused by installations not in conformance with the Module(s) specifications, installation manuals , operation manuals, or labels attached to the Module(s);
(d) Damage and/or failure caused by improper wiring, installation, or handling;
(e) Damage and/or failure caused by devices and/or parts other than the Module(s) or by mounting methods of such devices and/or parts;
(f) Damage and/or failure caused by improper or incorrectly performed maintenance, operation or modification;
(g) Damage and/or failure caused by removal from the original place of installment;
(h) Damage and/or failure caused by repairs not in accordance with SolarInsure's instructions;
(i) Damage and/or failure caused by inappropriate handling during storage, packaging or transportation;
(j) Damage and/or failure caused by external shock such as flying objects or external stress;
(k) Damage and/or failure caused by environmental pollution such as soot, salt damage, or acid rain;
(l) Damage and/or failure caused by natural forces (earthquakes, tornados, floods, lightning, hurricanes, heavy snow, etc.) and fire, power failures, power surges or other unforeseen circumstances that are beyond SolarInsure's control;
(m) Damage and/or failure caused by terrorist acts, riots, war or other man-made disasters;
(n) Damage and/or failure caused by external stains or scratches that do not affect output;
(o) Damage and/or failure caused by sound, vibration, rust, scratching, or discolorations that are the result of normal wear and tear, aging or continuous use; or
(p) Damage and/or failure caused by Module(s) installed in a location that exceeds operating conditions.
5. Limitation of Warranty Scope
Except to the extent prohibited by applicable law, any impliedwarranty of merchantability or fitness for a particular purpose on the module(s) is limited in duration of this limited warranty. under no circumstances shall solarinsure be liable for any incidental, special or consequential damages including, without limitation, lost goodwill, lost revenues or profits, work stoppage, module(s) failure, impairment of other goods, costs of removal and reinstallation of the module(s), loss of use, injury to persons or property arising out or related to the module(s). solarinsure's total liability, if any, damages or otherwise, shall not exceed the invoice value paid by the customer for the module(s) or service(s) furnished, which is the subject of a claim or dispute. some states do not allow the exclusion or limitation of incidental or consequential damages, or allow limitations on how long an implied warranty lasts, so the above limitations or exclusions may not apply to you. this limited warranty gives the customer specific legal rights; customers may also have other rights that vary from state to state.
6. Assertion of Claims
The assertion of claims under this Limited Warranty presupposes that the Customer has (i) informed the authorized reseller/distributor of our Module(s) in writing of the alleged claim, or that; (ii) this written notification has-been sent directly to the address stated in Section 7 below in the event that the authorized reseller/distributor no longer exists (e.g. due to discontinuance of business or bankruptcy). Any such assertion of claims must be accompanied by the original sales receipt as the proof of purchase and time of purchase of SolarInsure Module(s). The assertion of the claim must occur within thirty (30) days from the date that the claim is identified. The return of Module(s) may only occur after the written authorization of SolarInsure has been given.
7. Obtaining Warranty
Customers who believe they have a justified claim covered by this Limited Warranty must immediately notify the authorized SolarInsure representative, or contact SolarInsure directly by writing to:
SolarInsure, Inc.
575 Anton Blbd, 3rd Fl Costa Mesa CA 92626
Email : warranty@SolarInsure.com
Customer may also contact SolarInsure via its web-site at www.SolarInsure.com.
8. Force Majeure
SolarInsure shall not be responsible or liable to Customer or any third party for any non-performance or delay in performance of any terms and conditions of sale, including this Limited Warranty, due to acts of God, war, strikes, riots, unavailability of suitable and sufficient labor, material, capacity, technical, yield failures or any other unforeseen event beyond SolarInsure's control, including, without li mitations,any technological, physical event or condition which is not reasonably known or understood at the time of sale of the Module(s) or the claim.
9. Disputes
Except to the extent prohibited by applicable law, the Customer agrees she/he will not bring any action, regardless of form, arising out of or in any way connected with this Limited Warranty, more than one (1) year after the cause of action has occurred.
10. Arbitration
The laws of the state of New York govern this Limited Warranty and all of its terms and conditions, without giving effect to any principles of conflicts of laws. All actions at law or in equity arising out of or relating to these terms and conditions must be submitted to confidential arbitration in New York, New York. Arbitration under this Limited Warranty shall be conducted under the rules then prevailing of the American Arbitration Association. The arbitrator's award shall be binding and may be entered as a judgment in any court of competent jurisdiction. To the fullest extent permitted by applicable law, no arbitration under this Limited Warrant y shall be joined to an arbitration involving any other party subject to this Limited Warranty , whether through class arbitration proceedings or otherwise.
11. Severability
If a part, provision or section of this Limited Warranty, or its application to any person or circumstance is held invalid, void or unenforceable, such holding shall not affect this Limited Warranty and all other parts, provisions, clauses or applications shall remain, and, to this end, such other parts, provisions, clauses or applications of the Limited Warranty shall be treated as severable.
12. Validity
SolarInsure holds the right to amend the provisions, clauses or applications of this Limited Warranty from time to time without notice, however such changes would not be retrospective.