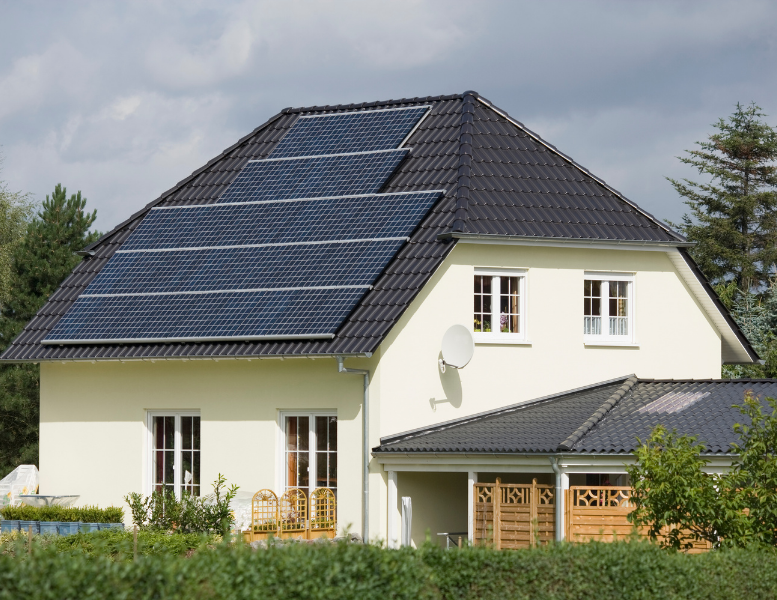 Investing in renewable energy is more than a cost-effective, environmentally positive decision; it's also an act of ambition for the future, protecting the world around us. Solar energy harnesses power and also puts that power back into your hands.
A big part of our work at Solar Insure is supporting the renewable energy industry so that it can grow and stay a resilient part of our global climate action plan. Helping homeowners, commercial, and Industrial clients safely participate in slowing down the effects of climate change by installing solar panels is our commitment to fostering energy independence.
What we love about Enphase® is its dedication to delivering the technology solutions that make clean energy more affordable, reliable, and accessible. That accessibility is important to everyone interested in renewable energy investments.
In particular, the Enphase Envoy™ allows property owners to feel in control of how well their equipment is working and be ahead of any repairs needed to avoid being without hiccups to system operations. This transparency is why Solar Insure is proud to partner with Enphase to offer Solar Insure coverage which brings peace of mind and, more than that, sheds a positive light on renewable investing.
What is the Enphase Envoy™?
Acting as a gateway for communications, the Enphase Envoy™ transmits information about how your solar array system is performing over the Internet to MyEnlighten from Enphase. Envoy is the messenger from MyEnlightin to your inverters, collecting energy data over a home's electrical wiring system. Data is then sent to MyEnlighten to monitor performance and energy production.

What is unique about Enphase Envoy™?
Envoy is a system that collects and delivers performance data from your microinverters through the internet and transmits system updates from the internet to microinverters. You can see real-time module performance and manage it easily from multiple devices.
How does the Enphase Envoy™ work?
The Envoy communicates back and forth, a bi-directional communications, capturing and delivering data from microinverters to the Web and providing the microinverters with the same motion of Web information to the microinverters. This real-time data reporting provides the narrative of your system's performance, as Enphase® microinverters are linked to each panel, allowing you to remain in touch with your rooftop solar modules. You can learn more about how the Enphase® Enlighten Monitoring work here.
Benefits of Enphase Envoy™
How does Enphase Envoy™ compare to competing/similar systems?
The Enphase Envoy™ is unique as it makes solar adoption easier for installers and system owners alike. The intelligent data into energy usage and insights, in-depth monitoring, all through remote usage make this the most powerful management system that has made its path into the future of monitoring success. Here are other unique qualities of the Enphase Envoy™.
Enphase Microinverters generate less heat and protect internal parts from extreme damage compared to other inverters.
Produces more energy and lowers operations and maintenance costs.
Easy-to-install and transparent consumption monitoring.
Improved reliability due to Enphase Microinverters having no moving parts.
Highest environmental durability rating.
5-year manufacturer warranty coupled with Solar Insure coverage of 5 years that covers travel and labor.
What is the Enphase Envoy™ Warranty?
The Enphase limited warranty ("Limited Warranty") covers defects in workmanship and materials of the Envoy ("Defective Product") purchased on or after January 1, 2014, for a period of five (5) years from the date of original purchase (the "Warranty Period") in locations where we have approved our Envoy for installation as listed on our website at http://www.enphase.com/warranty.
C H A L L E N G E
After about 269 days from the day of installation, the Enphase Envoy™ experiences failure. The total price for the replacement, including labor and parts, was $400. The manufacturer's warranty covered the parts but only partial travel and labor, covering $150, leaving a gap in coverage of $250.
S O L U T I O N
When the homeowner first installed the system, they invested in the Solar Insure Warranty, which cost them a total one-time price of $286. With this one repair, less than one year from the date of installation, the customer was able to recoup their warranty investment. With zero deductible required (as part of the standard warranty), Solar Insure covered the remaining gap in coverage of $250.
K E Y B E N E F I T S
Benefits One – Zero Deductible
Parts and labor are covered with zero deductible for all Tier 1 solar panels and select inverters, eliminating unexpected out-of-pocket expenses.
Benefits Two – SmartTech Monitoring
SmartTech reporting on component failures in real-time so that we can respond to issues quickly
Benefits Three – Solar Insure Warranty
Solar Insure coverage protects the value of the property with transferable ownership and the longest genuine protection available.
* warranty price varies based on system equipment and size.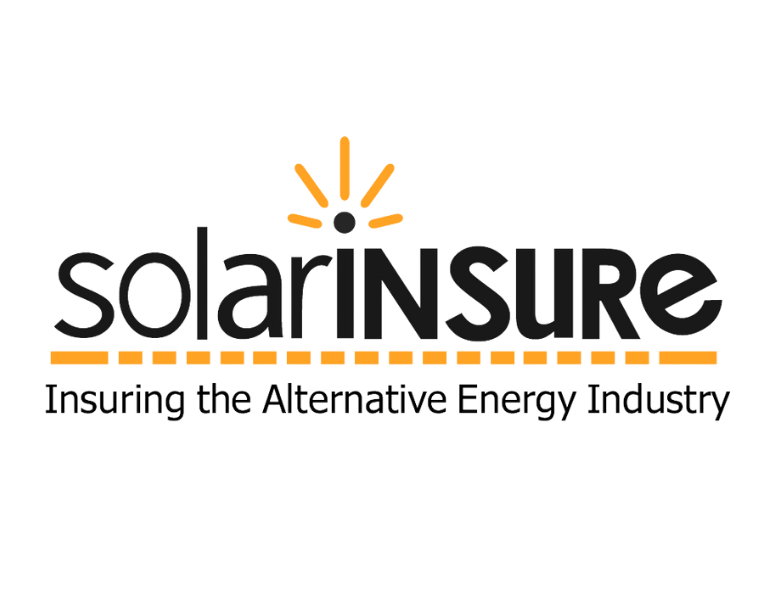 AT A GLANCE
Challenges
Limited Manufacturer Warranty Coverage
High out-of-pocket solar repair costs
Part failure
Benefits of Solar Insure
$0 deductible
Recoup Investment
Parts & Labor Covered
Hassle-Free Transfer

Solar Insure has been a game changer for our company. While there are a lot of varying warranties and coverage with manufacturers, Solar Insure has helped remove the pain to the customer (and solar company) by adding a layer of consistency and coverage. Very easy to work with and reliable.
– Derek Turner
Solar Insure approved vendors
Enphase is an approved Solar Insure vendor, and customers can add our 30 year warranty to their installation. The Enphase Envoy™, in particular, is covered by a manufacturer's warranty for 5 years, Solar Insure also covers the product for 5 years which includes travel and repair costs during that time. The warranty price is paid just once, and there are zero deductibles. With Solar Insure, parts and labor are covered, leaving customers with peace of mind that there will be no out-of-pocket expenses.
We choose our approved vendors very seriously, and it is especially important to have a partnership that will take the renewable energies industry far into the future while protecting solar energy investments.
Eliminate Risk with Comprehensive Solar Coverage Now
To become a partner: Our 30 year warranty applies to all Tier 1 solar brands, allowing you to shop freely and confidently.
For homeowners wanting to add a 30 year warranty to their solar panels and inverters that includes parts and labor, learn more here.
Resources
https://www4.enphase.com/en-in/products/envoy.
https://www.caresrenewables.com/post/advantages-of-enphase-microinverters.
https://nuwattenergy.com/enphase-solaredge/.
What Does Enphase® Enlighten Do?